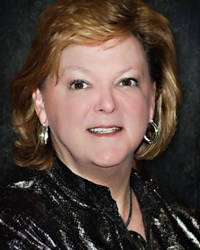 Greenville, SC (PRWEB) October 08, 2013
Span-America Medical Systems, Inc. (NASDAQ/NM: SPAN) is pleased to announce its recent hire of Kathy Whittington, RN, MS, CWCN, who will join the Span-America team as the Manager of Clinical Support. The addition of Whittington will enhance customer service and clinical expertise at one of the medical market's leading manufacturers of therapeutic pressure management products.
Whittington is a longtime veteran of the wound care and pressure management industry and has been a presenter and contributor at industry events nationally and internationally.
She spent more than two decades at Kinetic Concepts International (KCI), where she served as Director of Clinical Development and later as Director of Therapeutic Support Surfaces Clinical Marketing. She has also served as Director of Wound Care Marketing for Mölnlycke Health Care.
Whittington brings extensive experience in a variety of areas including wound care best practices, caregiver education and new product clinical evaluation. She has particular expertise in the design and execution of pressure ulcer prevalence and incidence (P&I) surveys, data collection and documentation.
As part of the sales and marketing team, Whittington will be responsible for the management of all clinical components of the medical sales effort. This includes providing technical, clinical and regulatory compliance support to customers; creating outcomes management tools; conducting and presenting clinical studies, supporting the medical sales team; developing educational programs; and providing clinical input on new product development and potential new technology acquisitions.
She can be contacted at 864-288-8877 extension 7961, and by email at kwhittington(at)spanamerica(dot)com.
About Span-America Medical Systems, Inc.
Span-America manufactures and markets a comprehensive selection of pressure management products, beds and furniture for the medical market, including PressureGuard®, Geo-Mattress®, Geo-Matt®, Span+Aids®, Selan® and MC Healthcare products. The company also supplies custom foam and packaging products to the consumer and industrial markets. Span-America's stock is traded on The NASDAQ Stock Market's National Market under the symbol "SPAN." For more information, visit http://www.spanamerica.com.