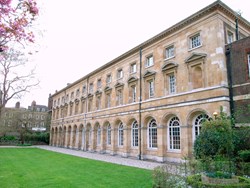 "Schools that aren't up to scratch academically can be a huge drain on the future college fund."
(PRWEB UK) 15 November 2013
The world's leading provider of full-time private tuition, Tutors International, have released a list of top 5 hidden costs associated with top schooling, which can make the financially daunting prospect of full-time home tuition seem cheap by comparison.
1. The cost of supplementing a substandard education
Schools that aren't up to scratch academically can be a huge drain on the future college fund. Parents want the best education for their child, but supplementing their school-based activities with after-school tuition or holiday catch-up classes means they end up paying for their education twice.
2. The cost of travelling in school holidays
It's possible to pay two or three times over the odds on a family holiday during school holidays. Families are opting to save thousands of pounds by taking children out of school during term time, despite penalties imposed by the school and the detrimental effect it can have on their child's education, especially for those in critical exam years.
3. The cost of cramming for exams
Special crammer courses or short-term private tuition are often needed as pupils near exam time and realise they have fallen behind. These are expensive, stressful and could have been avoided if problems were identified early on in the school year. Worryingly, independent schools are well-known for failing to highlight problems early enough for fear of affecting their reputation and, ultimately, losing the fees that come with the pupil if they decide to drop out and go somewhere else.
4. The cost of childcare
There are many childcare options for working parents, but can be expensive, inflexible and over-subscribed. Finding the right childcare can be difficult and upsetting, as parents try Summer camps, child minders, homework clubs, or more, before finding the one (or a mix of several) that everyone is happy with.
5. The cost of prestige
School fees are rising every year – this year, some schools charged another 7% on last years' fees. While it can be a door-opener to have a child attend a world-renowned private school, it's becoming less so as career options widen and there is more competition for jobs globally, and with regular reports of scandalous extra-curricular activity from some of the world's most prestigious schools.
Director of Tutors International, Adam Caller, says, "Make sure you aren't paying simply for a school's name, when a private home education could be better suited to your lifestyle and your child's personality, and offer an even better standard of education than many of the top schools."
While top class full-time home tuition will set parents back roughly the salary of a good school teacher, hiring a private tutor can actually work out cheaper than independent school fees if families are educating two or three similarly aged children, or just educating one child at a top Swiss school like Le Rosey, who charge $100,000 annually.
Parents can find out more about private tuition and private tutors at http://www.tutors-international.com.
About Tutors International
Tutors International is a worldwide organization providing experienced full-time private tutors to work with children of all ages and nationalities, in a wide variety of situations, including international relocation, after-school support, full-time home tuition, support for AD/HD and dyslexia, home schooling for frequent travellers, and college prep and coaching.
Tutors International was founded by Adam Caller who has tutored students of all ages. He has received specialist training in dyslexia and AD/HD and is very sensitive to children's educational difficulties. He has now turned this expertise to recruiting, training and placing other tutors with HNW and UHNW families around the world. Adam is a member of the Independent Educational Consultants Association (IECA).