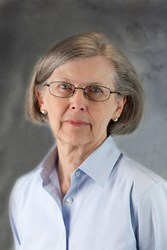 Tappahannock, VA (PRWEB) November 19, 2013
Alice Burgess is no stranger to the Riverside Tappahannock Hospital.
The Northumberland County resident has had her own surgeries there, ushered her mother in to meet with physicians and waited patiently as loved ones underwent various procedures.
All of that experience is what she brings to the table in her latest role as the newest member of the Board of Directors for the Riverside Tappahannock Hospital.
"I've been doing a lot of listening and a lot of learning," Burgess said about joining the Board earlier this year. "It's a big responsibility. We'd be in big trouble around here if we didn't have this hospital and the community is trusting the Board."
Located at 618 Hospital Road as an affiliate of the non-profit Riverside Health System, Riverside Tappahannock Hospital operates a 67-bed hospital that primarily serves the residents of the Tappahannock area, including Essex, King and Queen, and King William counties and the Northern Neck counties of Richmond, Westmoreland, Lancaster, and Northumberland.
Originally from Syracuse, NY, Burgess moved to the Tappahannock region in 1968 after marrying her husband, who was from Northumberland County.
Her husband's grandfather and father started Callao Supermarket and they returned to join the family business, which Burgess' husband and son still operate today.
Burgess was a teacher for 15 years, spending the majority of that time working with kindergarteners. She retired in 1998.
"This whole area is a primarily a retirement area." Burgess said. "Sometimes it seems like we are all gray hairs, but this hospital is here for the entire community and I'm proud to say the services reflect that. Pediatrics, women's care – we have access to it all there."
The range of services offered is comparable to many of the larger hospitals, from diagnostic cardiology, surgical care, physical therapy, bone density screening, pain management, and home health and hospice care.
When she's not working with the board, Burgess enjoys archaeology, reading, gardening, painting with watercolors and spending time with her husband, three children and seven grandchildren.
Learn more about the hospital services online - http://www.riversideonline.com/rth/.