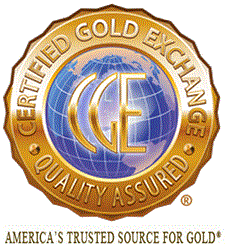 Some members of the Fed who shall remained unnamed but have been widely reported on in the press have said before that they don't understand gold.
Dallas, TX (PRWEB) November 27, 2013
Certified Gold Exchange, a U.S.-based gold coin and bullion dealer, issued an open letter to investors today warning potential gold and silver investors that lower prices could persist until the Federal Reserve's policy on interest rates changed. Company spokesperson Janet Jones said on a conference call that recent history shows how influential interest rates can be on gold prices.
"In 1960 the core interest rate was 4% but by 1980 it had increased to 15%," said Jones. "In the same time frame gold went from $35 [per ounce] to $850, and it kept a lot of Americans safe from inflation. Over the next 20 years interest rates fell or remained flat, and gold did the same thing."
Jones says the company's research shows that rising interest rates could have a negative effect on stocks as the flow of free money tightens and corporations must borrow less while paying more for the money borrowed. Bonds purchased today will be worth less once interest rates rise, because newly-issued bonds will pay more. Adjustable-rate mortgages will become more expensive, making it harder to make money in the real estate market. "But until the Fed raises interest rates," Jones adds, "investors need to be aware that we could see volatile, unstable spot prices."
Certified Gold Exchange, Inc. is one of North America's premier precious metals trading platforms, providing unparalleled service to licensed dealers, institutions, and household investors since 1992. Certified Gold Exchange maintains an A+, Zero Complaint Better Business Bureau rating. For more information or a free "Gold Investor's Guide," visit http://www.certifiedgoldexchange.com or call 1-800-300-0715 today, and check out the exclusive offers that are available to gold investors by following the Certified Gold Exchange at @CGEINC or Like us on Facebook at https://www.facebook.com/CertifiedGoldExchange today.