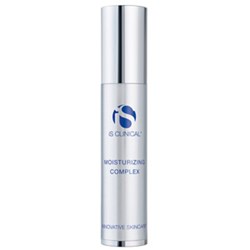 IS Clinical Moisturizing Complex shields the skin from further environmental or age damage.
Anaheim, CA (PRWEB) November 08, 2013
SkinBeautyMall.com is widely recognized for its dedication to seeking out the most effective anti-aging skin care and wrinkle cream products that are currently under development in laboratories around the world. SkinBeautyMall.com makes available to the public a wide array of skin care elixirs that have all been handpicked for their efficacy and their highly effective ingredients in addition to the latest in technological enhancements. The company is proud to present its latest addition of IS Clinical Moisturizing Complex.
IS Clinical Moisturizing Complex smoothes dry, aging skin to recapture the feel and the look of youth once again. This IS moisturizer anti-aging complex is made up of naturally hydrating ingredients such as hyaluronic acid and a bevy of vitamins that work at renewing, protecting, smoothing and moisturizing the skin.
The hyaluronic acid in IS Clinical Moisturizing Complex is a naturally occurring substance that is found within the human body. The skin naturally produces hyaluronic acid but its production is depleted as the body ages. IS Clinical Moisturizing Complex infuses their product with hyaluronic acid because this substance has been known to act as an effective wrinkle reducer and a natural protectant for dry skin. The scientists at IS laboratories use hyaluronic acid for its skin plumping properties and its ability to make skin feel smooth and relieve dryness.
IS Clinical Moisturizing Complex contains vitamins A, E and B5 to renew, heal and hydrate skin. Vitamin A is a form of retinol. This vitamin can reduce and prevent wrinkles, fade dark spots, and smooth roughened skin. IS includes Vitamin A in its anti-aging complex for skin renewal and anti-aging results. The Vitamin E in IS Clinical Moisturizing Complex adds moisture to skin as it heals. The Vitamin E in IS complex is also known for neutralizing free radicals that will damage skin. It is a protectant for skin that is a key element to IS Clinical Moisturizing Complex's effectiveness.
Vitamin B5 in IS Clinical Moisturizing Complex is known for its anti-inflammatory effects on the skin and its ability to speed up the healing process. Dry, damaged skin needs to heal and be moisturized. Vitamin B5 keeps the moisture inside skin by absorbing extra moisture from the air. All of these vitamins used in combination help IS Clinical Moisturizing Complex hydrate the skin more deeply than any one vitamin alone can do, along with the hard-working hyaluronic acid.
Laura Smith, the esthetician at SkinBeautyMall.com, says, "IS Clinical Moisturizing Complex shields the skin from further environmental or age damage. Its texture is light and silky smooth to apply, especially to dry, aging skin that has been exposed to the elements over the years."
The SkinBeautyMall.com site is dedicated to providing consumers with the latest innovations in skin care and anti-aging products that contain breakthrough, natural ingredients in addition to discovering technological advances. The products chosen for SkinBeautyMall.com are items that have been developed, clinically tested, and used globally by physicians and estheticians to treat skin care issues.
SkinBeautyMall.com offers all of its customers a two-week, money-back guarantee, a 120% price guarantee warranty, and free shipping. This e-commerce site also has an esthetician on call for any questions customers may have regarding its products.