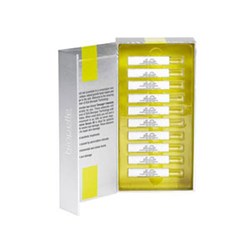 Tensage Intensive Ampoules contain the patented fibroblast growth factor within the SCA Biorepair Technology, making this a powerhouse of a skin repair product.
Anaheim, CA (PRWEB) November 27, 2013
DrSkinSpa.com provides top tier, natural anti-aging skin care products via their e-commerce web site. This skin product e-commerce site brings consumers anti-aging solutions formulated from naturally derived ingredients. These formulations have been scientifically tested and proven to perform on a high scale for a diversity of skin care needs. DrSkinSpa.com carries a huge stock of various skin care favorites. The latest addition to their family of product offerings is Tensage Intensive Ampoules.
SCA Biorepair Technology lies at the heart of Tensage intensive ampoules and their ability to jumpstart an effective Tensage anti-aging regiment within just one weeks' time. The SCA Biorepair Technology is short for "Secretion of Cryptomphalus Aspersa," which is actually a species of ocean life, the snail. The SCA is a specialized cell tissue (or fibroblast) growth factor with a 40 repair index that aids in the regeneration of skin tissue that has been depleted in the maturation process. It will also help stop future depletion and tissue breakdown for the future.
The Tensage Intensive Ampoules snail secretion filtrate that helps make up the SCA restarts collagen production and restoration within the skin. Increased collagen re-plumps wrinkles and fine lines, giving this natural anti-aging skin care product an edge in the industry. The Tensage intensive ampoules contain other active ingredients such as saccharide isomerate. This ingredient is an excellent moisturizing agent that is 100% natural. The saccharide isomerate in Tensage Intensive Ampoules is made up of natural carbohydrates that are found in the skin of humans. It enables Tensage intensive ampoules to provide long-lasting hydration, an important factor in aging skin.
Tensage Intensive Ampoules contain the natural anti-aging skin care ingredient tocopherol acetate, a stable form of Vitamin E. Vitamin E is a strong antioxidant that helps to scavenge free radicals, which damage the skin. The tocopherol acetate in Tensage intensive ampoules is also a moisturizing agent, an anti-inflammatory, and has enhanced sun protectant properties. This form of Vitamin E is most easily absorbed into the skin.
Rachel Goodyear, the Esthetician at DrSkinSpa.com, says, "Tensage Intensive Ampoules contain the patented fibroblast growth factor within the SCA Biorepair Technology, making this a powerhouse of a skin repair product. Within just 7 days, skin begins to firm up, become moister, more elastic, and less wrinkled."
The tensage intensive ampoules are used once per day for the first week, then one ampoule per week for three weeks. This monthly schedule can then be repeated until the wanted results are seen.
DrSkinSpa.com attracts a loyal customer base from all over the world. This global e-retail store is highly regarded in the skin care retail market for providing the most anticipated and wanted anti-aging skin care formulations that people seek. Their products have earned only positive scientifically proven results. DrSkinSpa.com's skin care offerings come with a 14-day, money-returned guarantee in addition to a 120% price protection assurance, free shipping, and complimentary consultations with their own, on-site Esthetician. DrSkinSpa.com is owned by Crescent Health Center and is based in Anaheim, California.