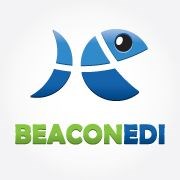 San Diego, CA (PRWEB) November 01, 2013
As one of the few EDI service providers to target small to medium-sized businesses looking for more efficient EDI productivity, Beacon EDI will be exhibiting at the Retail Value Chain Federation (RVCF) annual fall conference November 3rd through 6th. The company can be located at Booth #13 in the exhibit hall of the Westin Kierland Resort and Spa in Scottsdale, Arizona.
The RCVF annual fall conference features a wide range of companies interested in innovation, collaboration and execution within the EDI industry. The event attracts over 40 retailers, 600 attendees, over 60 educational sessions and facilitates over 700 retailer/supplier one on one meetings. The primary focus of the conference includes compliance, customer relationship management, order and inventory management and supplier relationship management.
Beacon EDI is an emerging player in the EDI industry and is an active member of the RVCF. Co-founded by Michael Kotoyan, his background contributes over 15 years of versatile experience in EDI and vendor compliance along with his commitment to EDI best standards and practices.
About Beacon EDI, Inc
Beacon EDI was founded in 2012 by industry leaders with a true passion for EDI. Beacon is a privately held EDI (Electronic Data Interchange) Business-to-Business Solutions company with headquarters in San Diego, California. Beacon's target market ranges from the start-up small business with entrepreneurial spirit to a medium-size thriving organizations looking to expand their market share.
About RCVF
Retail Value Chain Federation (RVCF) is an organization that advocates trading partner alignment, retailer-supplier operating synchronization, and best practices by facilitating collaborative and educational opportunities and providing technology solutions to eliminate disruptions throughout the retail value chain. RVCF includes North America's leading retailers, merchandise suppliers, and service providers.