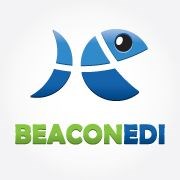 San Diego, CA (PRWEB) November 15, 2013
Beacon EDI, a cloud EDI provider for small-to-medium size vendors in the retail industry, has completed EDI set up for their customer Envirobond. Envirobond selected Beacon EDI as the EDI service provider to provide products for their customer, Home Depot.
Envirobond is dedicated to merging environmental sustainability with technological advancements. Two of their core products, EnviroSAND and EnviroSTONE serve as an organic binder specifically for paving stone joints. Now, Envirobond will use all the features of Beacon EDI to satisfy customer requirements including the creation of invoices, shipping documents and tracking transactions with optimal efficiency for their key retailers like Home Depot.
Beacon EDI is an emerging leader in the EDI industry. It is well respected for its depth of experience in the EDI industry along with its alignment to key organizations within the EDI industry, thus setting many of the standard best practices.
Beacon EDI works hand in hand with businesses to identify the potential for significant improvements in productivity and reductions in errors while promoting a more efficient operation for core and non core EDI transactions.
About Beacon EDI, Inc
Beacon EDI was founded in 2012 by industry leaders with a true passion for EDI. Beacon is a privately held EDI (Electronic Data Interchange) Business-To-Business Solutions company with headquarters in San Diego, California. Beacon's target market ranges from the start-up small business with entrepreneurial spirit to a medium-size thriving organizations looking to expand their market share.