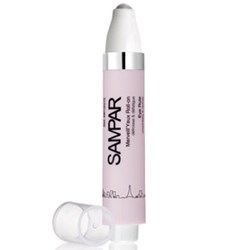 Sampar Eye Rule has shown impressive clinical results in studies conducted using this innovative natural anti wrinkle eye serum.
Anaheim, CA (PRWEB) November 18, 2013
DrSkinSpa.com provides top-of-the-line, anti-aging products via their e-retailing web site. This skin care product on-line store delivers beauty solutions formulated from naturally derived substances that have been clinically reviewed and proven to work for a wide variety of skin care needs. They carry a huge inventory of consumers' skin care favorites. The latest addition to their family of product offerings is Sampar Eye Rule.
Sampar Eye Rule excels in targeting the five main sources of skin aging around the eyes, namely, skin contraction (cause of wrinkling), skin sagging, dry skin due to lessened hydration, lessened circulation, and environmental pollution. The sampar eye rule formulation is full of restorative active ingredients that fight these signs of aging. The ingredients found within Sampar Eye Rule include botanicals, peptides, and anti-oxidants.
The raspberry seed oil included in sampar eye rule is a natural anti-oxidant that hydrates and revitalizes skin. Adenosine can also be found in Sampar Eye Rule for its ability to neutralize dermo-contractions, the main cause of wrinkles due to facial expressions. Adenosine stimulates the production of protein and brings health back to skin cells. Sampar Eye Rule contains adenosine because of its ability to stave off wrinkles, increase hydration, and brighten the skin around the eyes.
The peptides in sampar eye rule energize the skin's ability to renew cells, promoting collagen and diminishing wrinkles and fine lines. Finally, Sampar Eye Rule has a formulation called Urban Advance Complex. This sampar eye rule complex consists of 3 working ingredients: shea butter, mint endorphin, and probiotic sugar. This trio of active ingredients creates a powerful anti-oxidant shield for the skin. Sampar Eye Rule Complex neutralizes skin imbalances caused by environmental pollution. It also strengthens the skin's immune system, making skin healthier from within the cellular system.
Dr. FaridMostamand, owner of DrSkinSpa.com, says, "Sampar Eye Rule has shown impressive clinical results in studies conducted using this innovative natural anti wrinkle eye serum. 84% of subjects in clinical studies using sampar eye rule were happy with its natural anti wrinkle action; more than 75% of users noted its positive activity on reducing puffiness around eyes."
DrSkinSpa.com attracts loyal customers from all around the globe. This e-retail store is widely praised for providing customers with the most desirable anti-aging products that people seek out. Their products for skin have earned welcome scientifically proven results. DrSkinSpa.com's skin care offerings come with a 14-day, money-back guarantee in addition to a 120% price protection guarantee, free shipping, and complimentary consultations with their on-site Esthetician. DrSkinSpa.com is owned by Crescent Health Center and is based in Anaheim, California.