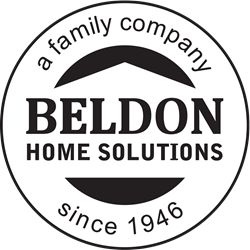 We are very proud to be able to use our Company Facebook page as a community forum like this
San Antonio, TX (PRWEB) November 01, 2013
Friends and Students in the San Antonio area, home of the Beldon corporate offices, will be given the opportunity to submit a story and shout out about their favorite teacher and what makes their teacher the best. TEAM Beldon will install a custom "Shout it From the Roof!" app onto their company Facebook page and contest participants will upload their story through Beldon's Facebook app. Participants who click the tab will find instructions on how to enter and submit their story. Once submitted, the author will also be able to share their story with others to encourage participation.
TEAM Beldon wants to know who the San Antonio community feels their teacher of the year is, what makes him or her so special, and why they should be the recipient of a complete Beldon roofing makeover.
"We are very proud to be able to use our company Facebook page as a community forum like this," said Beldon Roofing Company President & CEO Brad Beldon. "We think teachers work hard every day to build a better future for our children and we want to provide the community with a way to express their gratitude and show their appreciation. We feel that every contributing 'shout out' encourages the student/teacher relationship in a very positive way which can improve the learning atmosphere."
The Beldon Roofing Company is a third generation family owned company. They have roofed over 50 Habitat for Humanity homes and take great pride in being good community partners. Their latest effort to engage the San Antonio community that they live and work in is just another example of these core company values at work. "Many of us here at the Beldon Roofing Company have had special teachers who have enriched our lives. We are excited to read the Shout it From the Roof stories from our local community and pay-it-forward," added Brad.