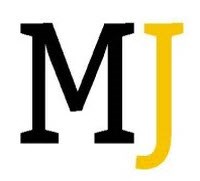 MediaJobs.com Finding the Great Companies First.
New York, NY (PRWEB) November 06, 2013
In the article Social Analytics Start-Up Unmetric Sets its Sights on Global Expansion After $5.5 Million Cash Injection, MediaJobs.com spotlights Unmetric, a New York-based social analytic website that has been making some serious changes that are catching the eye of those in social media marketing jobs.
By asking brands if they are social enough – they then supply them with an answer to the question. The article details how the platform tracks more than 10,000 brands over social media sites like Facebook, Twitter, YouTube, LinkedIn and Pinterest, takes a look at what the company is doing and analyzes whether it's working. Brands will see not only how they are performing, but how competitors are competing as well.
Readers will learn what metrics are used in analyzing a brand's video campaigns with YouTube a well as what the SatisfactionMetrics tool and how it can dramatically improve the customer service results a brand is getting from using social media. Another system that was recently added, "T+ Amplification Metrics," monitors traffic on Twitter in order to gauge how tweets are engaged. The article explains how all of these additions are making Unmetric a platform to watch.
Another article that takes a look at digital analytics is Networked Insights Crunches Big Data Like Candy and Gives Insights in the Now for Advertisers. Networked Insights is a new company that boasts providing "data in the now" in order to provide agencies and advertisers with the information they need to make fast decisions about managing a campaign.
The article shares with readers the story of how Company founder and CEO Dan Neely came up with the idea for the concept and how he utilized his education in risk management and love of data to craft technology that extracts data quickly from more than 80 million conversations per week. Those in digital marketing jobs will learn how this data is collected and categorized and then put together to provide clients a look at what is happening in the "here and now."
Readers will also learn which phone company used data that Networked Insights extracted from the release of the latest iPhone to create a response ad that is both targeted and effective. The article shares what clients the company has worked with and how it has become one of Chicago's fastest growing digital start-ups. With impressive growth and profit, those in the digital media industry will be hearing more about this company.
The digital advertising industry continues to see impressive growth. Those seeking jobs in the tech industry will benefit from being educated and up-to-date on all the current news and trends. MediaJobs.com presents news coupled with insights such as these to arm strategic job seekers with the knowledge and skills that they need to succeed in the tech industry.
About MediaJobs: Making Your Job Search Easier by Finding the Great Companies First.
MediaJobs.com is a digital news platform that combines the power of news articles with listings for media jobs to bring rich context and strategic insight to jobseekers in the media landscape. MediaJobs.com provides source insider information from the hottest media companies, top players and products worldwide.