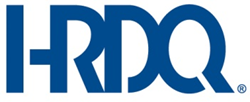 Studies show managers spend almost 40% of their time dealing with conflict and employees exhaust almost three hours each week in these situations.
King of Prussia, PA (PRWEB) November 11, 2013
HRDQ, a leading developer of soft-skills training resources, announced the release of the Conflict Strategies Inventory Third Edition. Extensively revised and updated, the best-selling management development assessment and classroom training workshop takes a comprehensive approach to the successful management of conflict in the workplace.
Studies show managers spend almost 40% of their time dealing with conflict and employees exhaust almost three hours each week in these situations. "Conflict plays a common role in everyday work life," commented Bradford Glaser, HRDQ President and CEO. "Left unchecked, it wreaks havoc on organizational performance. But there can be good in conflict too from enhanced creativity to better problem solving and improved interpersonal relationships."
Based on the highly-regarded Blake and Mouton styles grid and the works of other respected researchers, the Conflict Strategies Inventory enables individuals to identify their preference for one of five conflict strategies, create a Conflict Strategies Profile, and take action to resolve recurrent issues.
"We introduced the Conflict Strategies Inventory almost 20 years ago," said Martin Delahoussaye, HRDQ Vice President of Publishing. "Since then, thousands of people have used it to improve their ability to manage conflict. Now we're launching a third edition packed with exciting features, including a full-color facilitator guide, half-day workshop, workbook, online assessment options, facilitator support materials, and participant takeaways. Frankly, there isn't a better way for individuals to develop the skills and knowledge needed to thrive through conflict."
Available through HRDQ, the Conflict Strategies Inventory can be used as a standalone tool or the centerpiece of a conflict management strategies program. Individuals at all levels of the organization will find this tool immensely helpful, from general staff to team members and managers.
About the Author
Eileen M. Russo, Ph.D.
Dr. Eileen M. Russo is a former vice president of research and development for HRDQ. She has a Ph.D. in social psychology with a minor in organizational behavior, an M.S. in social psychology from the University of Pittsburgh, and a B.A. in psychology from Fairfield University. Her work includes research in social influence, group behavior, decision making, and perceptions of control at work. Dr. Russo is the author of many HRDQ products, including the bestselling What's My Communication Style assessment.
About HRDQ
For more than 30 years, HRDQ has been a trusted developer of experiential learning resources that help to improve the performance of individuals, teams, and organizations. It offers a wide range of reliable, research-based training materials, including assessments, games, and customizable programs on in-demand topics such as leadership, communication, and team building.
Product Name: Conflict Strategies Inventory Third Edition
Description: Self-assessment, workbook, and classroom training workshop
Author: Eileen M. Russo, Ph.D.
Developers: Matthew Eckler
Laurie Ribble Libove, M.S.
Derek T.Y. Mann, Ph.D.
Availability: TBD
Publisher: HRDQ