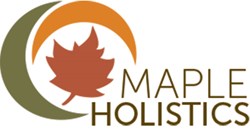 "You have to be careful when buying tea tree shampoo," states aromatherapy specialist Motti E. cautiously, "a lot of them use that name for branding purposes, and don't contain the necessary amount of tea tree oil to produce benefits."
Lake Wood, NJ (PRWEB) November 05, 2013
This past year, both the Key Laboratory of Tropical Disease Control and the Teikyo University Institute of Medical Mycology released their studies conducted with tea tree oil to public medical records. The studies were conducted in order to see the effectiveness of tea tree oil against fighting influenza virus and oral inflammatory maladies. Both studies proved to be successful and medically proved that tea tree oil naturally combats these illnesses with its natural bioactive components, including terpinen-4-ol.
Tea tree, a robust Australian shrub, is both a clinical wonder and an aromatherapy treasure. New scientific studies are being released annually, each boasting newly found uses for the amazingly popular essential oil. The most common health benefit associated with tea tree oil is its ability to combat both dandruff and seborrhea. Tea tree oil has over 98 all natural compounds, creating an unparalleled synergy which exceeds the capabilities of any individual drug synthesized by modern medicine.
With great power comes great responsibility, and tea tree oil is most definitely one of the most powerful essential oils ever to be extracted. Common science warns that in order to be most effective, it must be under careful supervision throughout the entire steam distillation extraction process. At any point during the process, the slightest disturbance in the transference of the oils could result in an imbalance of bioactive components and ultimately pose a threat regarding both toxicity and potency.
Many products in the cosmetic industry take advantage of tea tree's popularity to lure in customers to purchase their products, promising grandeurs of beauty and healing powers for a variety of ailments. However, many of these products use commercially processed tea tree which poses several health risks to its users.
"In today's generation, many shampoos containing tea tree oil use tea tree peppered with pesticides and harvested in the masses," dermatologist and tea tree oil enthusiast Dr. Miguel Fernandez warns. "In over thirty years of dealing with patients with dandruff, I can't even begin to describe how many have to come with inflamed scalps as a clear reaction to negatively manufactured tea tree oil shampoos. You'd be surprised how naïve these people would be, as they automatically associate safety with big box brand names. It's simply untrue, and a threat to society which must be broadcasted to every unsuspecting citizen vulnerable to susceptibility."
Dr. Miguel recommends Maple Holistics Tea Tree shampoo as a safe and effective treatment for scalp ailments. "I have personally looked into this brand, as well as forty others. This company uses pure tea tree oil and beautiful synergies of partnering oils. Combined with gentle ingredients and pure extractions, I'd recommend this company over any other for purchasing hair treatments including tea tree."