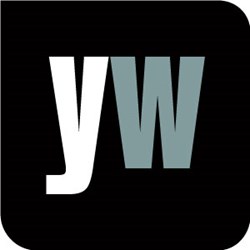 London, UK (PRWEB UK) 1 November 2013
Jade Bar has reopened at Sanctuary on Camelback Mountain just in time for autumn, AZ Weekly reported October 16th. The article, "Jade Bar Gets a Fresh Shine," noted that the Scottsdale establishment has been fitted with expanded interior seating and patio, and a small plates menu, exclusive to the bar, has been created by Sanctuary's celebrated executive chef, Beau MacMillan. These include chicken liver mousse, as well as shishito peppers, citrus cured salmon, fire roasted bone marrow and crème brûlée donuts. (http://azweeklymagazine.com/article-1010-jade-bar-gets-a-fresh-shine.html)
Following on from this, Yourwellness Magazine explored why eating liver is so beneficial to health. Yourwellness Magazine commented, "The thought of eating liver may not be too appealing – unless you're Hannibal Lecter and in the mood for a nice Chianti – but when you hear about how animal liver might benefit your well-being, it may become an idea you can swallow. Animal liver is rich in vital vitamins, as well as plenty of protein, but how can different animals provide you with different wellness benefits?" (http://www.yourwellness.com/2013/10/health-hannibal-style-why-liver-is-so-good-for-you/#sthash.z7O2XDNK.dpuf)
Yourwellness Magazine outlined the benefits of different varieties of liver:
1. Veal Liver – Veal liver can improve the immune system, as well as eye, skin, teeth, skeletal, and soft tissue health, due to its high content of vitamin A, and the availability of vitamins B6 and B12.
2. Duck Liver – Foie gras contains proteins, vitamin A, copper and nine essential amino acids. Copper helps to build bones, make hormones, regulate heartbeat and combat cancer.
3. Cod Liver – Cod liver oil is an old remedy for treating multiple ailments, due to its high levels of beta-carotene, vitamin A, vitamin D, and omega-3 acids, and its low saturated fats content.
4. Chicken Liver – Organic chicken liver is an amazing source of vitamin B12 which can prevent anaemia and memory loss while boosting mood, energy and immune system.
To find out more, visit the gateway to living well at http://www.yourwellness.com.