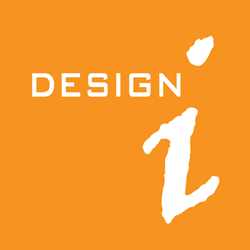 "The intuitive mind is a sacred gift and the rational mind is a faithful servant. We have created a society that honors the servant and has forgotten the gift." - Albert Einstein
St Paul MN (PRWEB) November 04, 2013
Design Ideation's "Circle of Life" is the foundation for an organic leadership and staff development program that organizes behaviors into actions for a more intuitive patient experience. By developing independence and confidence in the medical and administrative staff, health care organizations gain consistency and quality in care delivery. This in turn plays a part in the complete patient experience. The inclusion focused "Circle of Life" which is divided into four sub-circles (truth, wisdom, courage and inspiration) leads to a complete, patient focused, health care organization.
Professional development is the backbone of any major cultural shift. Training and education is a key part of staff development. In part, the goal of staff development should be to make each professional intuitive in their actions and reactions. The "Circle of Wisdom" is based on the Intuition Stream developed by Design Ideation founder and CEO, Paul DeVetter. The Intuition Stream captures the organic behaviors that enable artists, designers, athletes, doctors, etc. to develop the the highest level of proficiency and performance at their craft. Mr. DeVetter explains, "We are all inherently intuitive. When we train ourselves to command our intuition, we can apply it to becoming better at what we do. Intuition can come from years of collected knowledge or it can come from a brief experience that has made a significant impact on one's memory stores. When we listen to our intuitive voice, projects flow more easily. Intuition offers guidance and direction. Intuition can be trained by experience and exercised with experiment." He also points out that intuition and inspiration should be the goal of education, both academic and in business. Navigating the stream of behaviors sets the course for the "Circle of Wisdom" and trains intuition at a particular objective.
"Circle of Wisdom" - Imagination, Discovery, Visualization, Knowledge and Intuition
Imagination
A stimulated imagination is ripe for invention. When we become inspired about something our imagination explores the outer limits of our mind. Our imagination can be triggered by many forms of inspiration. Visual images provide a direct stream to an excited imagination.
Discovery
Discovery stretches the boundaries of familiarity and exercises our potential for visualization. This mind exercising is a key part of the learning stream that prepares the individual for visual recognition. Discovery is a self initiated response to an outside influence or impulse. It provides the reward that motivates and inspires us to get better.
Visualization
As it relates to learning, visualization is an ability we develop which results from a stimulated imagination and guided discovery. Visualization enables us to interpret visual images that are cultivated in the mind in response to an objective.
Knowledge
Knowledge as it relates to the progression of learning is a collection of intuitive discoveries and non-intuitive accumulation. Knowledge represents an ability rather than a linear, measurable benchmark. Knowledge can be applied to problem solving objectives. It is an understanding of a situation relative to it's context or environment.
Intuition
Confidence makes intuition accessible and effective. When knowledge becomes intuitive results become predictable. Intuition is the output of proficiency. Intuition as it relates to learning occurs when visualization and knowledge become familiar with experience. It is the goal of education and provides us the ability to make good decisions about our situations or interactions with others.
Intuitive Health Care is a logical approach to building memorable experiences by enabling us to "do the right thing" by making it easy for the patient.
The seed of innovation is imagination. It begins to grow with discovery ... starts to blossom with visualization ... springs to life with knowledge and reaches a greater glory with intuition.
Design Ideation is a professional services and product development consultant business that features design thinking inspired by nature in a unique approach to design and education for user experience, customer experience and patient experience