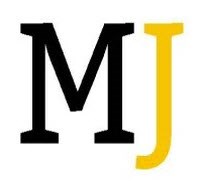 We can deliver cost effective, two factor, out of ban authentication which makes the world a safer place, less expensive than any other authentication method out there. - George Waller, co-founder of Strikeforce
(PRWEB) November 14, 2013
Roy Weissman, founder of MediaJobs.com, recently interviewed George Waller, co-founder and executive vice president of Strikeforce, the security software that invented "out of band authentication". The interview, What Strikeforce does for 70% of the market that Norton and Kaspersky Don't, is now available online at MediaJobs.com, the leading source for finding great companies for social media managers.
Noticing the need to address higher security software with the emergence of updated mobile phone technology, Waller and his co-founder, Ram Pemmaraju, created the first out of band, multi-factor authentication and keystroke encryption for desktop and personal mobile devices. The security experts recently received a patent for Pemmaraju's "out of band authentication" and have another one pending for their latest product, keystroke encryption.
"He (Pemmaraju) had the vision, knowing that the Internet was going to continue to grow and that everyone, every site, whether it's a bank or your corporate site would need some form of authentication. He realized that the old methodology out there wasn't going to suffice in this new world so he realized that you needed to go mobile. You needed to have a solution that enabled a mobile device to actually authenticate you into, whether it's your bank or corporate VPN or a social network and website, he envisioned that," stated Waller.
Strikeforce technologies has developed a software that includes fourteen different methods of logging in, any of which can be used redundantly to back-up each other. The new technology allows for login credentials to be logged in on two separate channels, avoiding hackers' spyware that capitalizes on users utilizing one channel for inbound communications. Roughly two seconds after a user provides the required username and password, the user will receive a phone call asking for a secret pin code.
"Because we're leveraging the telephone network that's already in place, there needs to be no infrastructure put out there; because of that, we can deliver cost effective, two factor, out of ban authentication which makes the world a safer place, less expensive than any other authentication method out there," continued Waller.
Out of band authentication, is not the only product on Strikeforce's shelves, they are currently awaiting a patent for their keystroke encryption software. Looking to harness the benefits of encryptions for every day users, the software team took two years to develop a technology that once downloaded encrypts each and every keystroke in real time, no matter what you are doing on your computer.
"We don't stop the spyware from getting in there because you can't stop spyware from getting in there. That's a cat and mouse game that you're going to lose. What we did was we came out with a new paradigm, we changed our paradigm by encrypting each and every keystroke so that all your keystrokes between your keyboard and the application are safe and sound," says Waller.
Strikeforce was established in 2001, with the first version of the out of band authentication hitting the market in 2004. The software security company hopes to continue to develop ground breaking technologies to protect online users from every day hackers.
MediaJobs.com, the informative platform for ecommerce managers, is a digital news platform that combines the power of news articles with media job listings to bring rich context and strategic insight to jobseekers in the media landscape.
About MediaJobs: Making Your Job Search Easier by Finding the Great Companies First
MediaJobs.com is a digital news platform that combines the power of news articles with job listings to bring rich context and strategic insight to jobseekers in the media landscape. MediaJobs.com provides source insider information from the hottest media companies, top players and products worldwide.