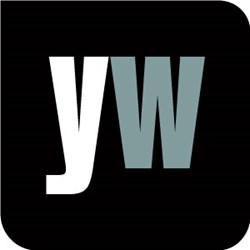 London, UK (PRWEB UK) 2 November 2013
The Department of Science and Technology in Central Visayas is holding lectures on "S&T Conference: Putting Science into Health," Inquirer.net reported October 1st. The article, "DOST to tackle food supplements, herbal medicine in confab," noted that schools, companies and organisations have been encouraged to join the lectures, for which the topics lined up are Food supplements and herbal medicine: Real claims or quackery; Student investigatory project on health; Healthy lifestyle and wellness; and beauty and health. The activity is in cooperation with the Central Visayas Consortium for Health Research and Development Region 7 and the Confederation of Scientific and Professional Organizations. (http://newsinfo.inquirer.net/498561/dost-to-tackle-food-supplements-herbal-medicine-in-confab#ixzz2i3dWELjc)
With this in mind, Yourwellness Magazine looked at how herbal supplements can improve overall health. According to Yourwellness Magazine, 'You may not realize it, but your body may not be getting all of the vitamins and nutrients it needs to operate at full potential. If you ever feel fatigued, stressed, have difficulty sleeping, or even abnormal physical changes such as brittle fingernails or dry hair, you may be experiencing a nutrient deficiency. Herbal diet supplements can help improve your physical and mental health as well as your overall wellbeing.' (http://www.yourwellness.com/2011/06/herbal-diet-supplements-improve-overall-health/#sthash.2xdMDrw4.dpuf)
Yourwellness Magazine outlined six of the most popular herbal diet supplements and their benefits:
1. Aloe Vera. This is used topically as a juice, gel, or in lotions to sooth burned, irritated, and itchy skin.
2. Ginger Root. In tea or root form, ginger is used in aiding digestion and as a remedy for nausea, colds, and the flu.
3. Flaxseed. This is a natural laxative, and is also believed to fight cancer, heart disease, diabetes, and high cholesterol.
4. Green Tea. This is thought to boost immunity and weight loss, and prevent cancer and heart disease.
5. Vitamin C. This bolsters the immune system.
6. Ginko Biloba. This may contribute to improved mental health. It also contains antioxidants that may help prevent cancer, heart disease, and high blood pressure.
To find out more, visit the gateway to living well at http://www.yourwellness.com.