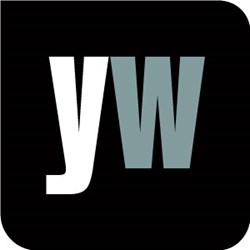 Gatwick, West Sussex (PRWEB UK) 4 November 2013
Police in Flat Rock are searching for a missing woman who suffers from bipolar disorder, ABC Action News reported October 17th. The article, "Police search for missing woman with bipolar disorder in Flat Rock," commented that Janet Mendis Lennen disappeared on September 29th and was last seen walking in Americana Mobile Home Park on Barney Street. ABC Action News noted that they had been told Janet Mendis Lennen has been off her medication for bipolar disorder. (http://www.wxyz.com/dpp/news/police-search-for-missing-woman-with-bipolar-disorder-in-flat-rock#ixzz2iLKqbnaG)
With this in mind, Yourwellness Magazine outlined the symptoms of bipolar disorder. According to Yourwellness Magazine, 'Bipolar disorder is characterised by extreme mood swings. The mood swings can range from extreme highs (mania) to extreme lows (depression). Episodes of mania and depression can often last for several weeks or more… A person with bipolar disorder may be unaware of being in the manic phase of the condition. After the episode is over, they may be shocked at their behaviour. However, at the time, they may think that other people are being negative or unhelpful.' (http://www.yourwellness.com/2012/03/symptoms-of-bipolar-disorder/#sthash.zi2GiFtw.dpuf)
Yourwellness Magazine explained the symptoms of bipolar disorder:
1. Depression: During a period of depression, symptoms may include feeling sad, feeling hopeless, lacking energy, difficulty concentrating and remembering things, loss of interest in everyday activities, feelings of emptiness or worthlessness, feelings of guilt and despair, feeling pessimistic about everything, self-doubt, being delusional, having hallucinations and disturbed or illogical thinking, lack of appetite, difficulty sleeping, waking up early and suicidal thoughts.
2. Mania. The manic phase of bipolar disorder may include feeling very happy, talking very quickly, feeling full of energy, feeling self-important, feeling full of great new ideas and having important plans, being easily distracted, being easily irritated or agitated, not eating, doing things that often have disastrous consequences etc.
To find out more, visit the gateway to living well at http://www.yourwellness.com.