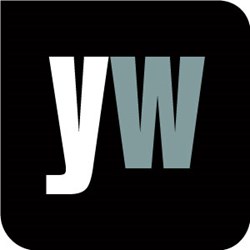 London, UK (PRWEB UK) 5 November 2013
This October, Warren Evans, the London bed maker, and Belsize Health, the complementary health centre, are teaming up to launch the first ever national Clocks Go Back Week, The Burton Mail reported October 21st. The article, "National Clocks Go Back Week: Sleep tips for the whole family," noted that the week will be running from Monday 21st to Sunday 27th October (when the clocks go back) and Warren Evans and Belsize Health will offer free professional advice on how to get a good night's sleep. Dave Gibson, Warren Evans' trusted Sleep Advisor, commented, 'As well as playing a vital role in cerebral development, sleep is crucial for the maintenance of cognitive skills such as thinking, speaking and learning.' (http://www.burtonmail.co.uk/Health-and-Beauty/Health-and-Wellbeing/National-Clocks-Go-Back-Week-Sleep-tips-for-the-whole-family-15102013.htm)
With this in mind, Yourwellness Magazine explored ways to ease sleep in dementia sufferers. According to Yourwellness Magazine, 'For those who suffer dementia there are a great many health concerns and issues that may arise, often one of the most difficult to deal with are issues getting to sleep. For the patients themselves this can be unpleasant but it can often be worse for carers who're working fulltime looking after the patient anyway. There are several steps which could well help sufferers of dementia get to sleep and remember; if they get to sleep better the chances are their carers will too!' (http://www.yourwellness.com/2012/12/ways-to-ease-sleep-in-dementia-sufferers/#sthash.ck6nnyYf.dpuf)
Yourwellness Magazine outlined five ways to ease sleep in dementia sufferers:
1. Routine. For sufferers of dementia, knowing when's usually bed time can prepare their brains for sleep making it much less of a hassle.
2. Make the time obvious. By having clocks in every room and by keeping blinds or curtains open, patients can see for themselves what time it is and their bodies will naturally adjust.
3. Less caffeine and sugar. Remember this when planning meals, especially at dinnertime.
4. Fewer naps. Napping less during the day will mean that patients are sleepier at night.
5. Make the bedroom a happy place. Fill it with soothing colours and soft things and remove anything which might cause loud noises or distract them from sleep.
To find out more, visit the gateway to living well at http://www.yourwellness.com.