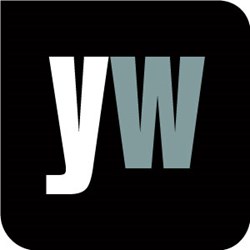 Gatwick, West Sussex (PRWEB UK) 6 November 2013
The Delta Dental of New Jersey Foundation is helping schools develop a 10-month oral health programme with their Oral Health Education Initiative (OHEI) grants, NJ.com reported October 8th. The article, "Grants Help Schools Break Cycle of Poor Oral Hygiene", noted the views of grant recipient PS #15, Paterson, N.J Vice Principal Lauren Terranova, who wrote in the school's grant application, "Teaching children proper oral care at a young age is an investment in their health." As part of the programme, children will learn from interactive whiteboards, and then receive a toothbrush, toothpaste, and floss to practise what they have learned when they get home. (http://www.nj.com/helpinghands/deltadental/index.ssf/2013/10/grants_help_schools_break_cycl.html)
This inspired Yourwellness Magazine to take a closer look at oral hygiene, and a common mistake many people make; not flossing. Yourwellness Magazine explained, "Your smile cannot survive on brushing alone. Flossing does about 40 percent of the work that is required to remove plaque—which, just as a reminder, is sticky bacteria—from your teeth. Setting aside a few minutes each day for flossing may seem like a waste. However, when the alternative is a root canal or some other painful, expensive dental procedure, the time investment seems like a great trade-off." (http://www.yourwellness.com/2013/10/health-mistakes-youre-probably-making-every-day/#sthash.HYJbNUQg.dpuf)
This led Yourwellness Magazine to explore other health mistakes that people commonly make:
1. Drinking fruit juice. The sugar in fruit juice wreaks havoc on teeth and weight. Water, green tea and black coffee are better options.
2. Eating low-fat or fat-free foods. Most low-fat or fat-free foods are loaded with sugar to compensate for their lack of fat.
3. Not getting enough sleep. Sleeping less may marginally improve productivity in the short run. In the long run, though, skipping out on even a couple hours each night will weaken the immune system and reduce mental acuity.
4. Skipping breakfast. Foods such as unsweetened oatmeal, wheat toast, whole eggs or egg whites, natural peanut butter and Greek yogurt provide a beginning-of-the-day boost and prevent mid-morning snack cravings.
To find out more, visit the gateway to living well at http://www.yourwellness.com.