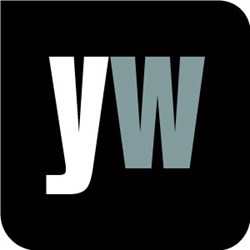 Gatwick, West Sussex (PRWEB UK) 7 November 2013
A baby who was shot in the head has just been released from a Kansas City hospital just two weeks shy of her first birthday, KCTV5 News reported October 19th. The article, "Family celebrates as baby shot in head goes home," explained that nearly three weeks prior, Brooklyn was in her father's arms outside his home when the shots began. Brooklyn's mother, Farida Simmons, was with him at the time and commented, 'He got out of the car, shut the door, and I saw someone pull up and just start shooting.' Doctors warn Brooklyn's family that the bullet could have caused long-term damage to her developing brain.
(http://www.kctv5.com/story/23732298/family-celebrates-as-baby-shot-in-head-goes-home)
With this in mind, Yourwellness Magazine explored ways to prevent head injuries in children. According to Yourwellness Magazine, 'Along with making sure your baby eats, wets diapers as he or she should, and gets enough sleep at night, you can also safeguard your infant by knowing how to prevent infant head injuries. You might believe that head injuries are restricted for adults and older children; however, infants can and sometimes do fall victim to accidents that result in either external or internal skull injuries.' (http://www.yourwellness.com/2013/10/top-5-ways-prevent-head-injury-infant/#sthash.2pC6zgz7.dpuf)
Yourwellness Magazine outlined five ways to prevent child head injuries:
1. Control the infant's head. Babies do not have good head and neck control during early infancy, so they need their heads supported when being held. It's also a good idea to lay the baby on a padded blanket while he or she is on the floor or in the crib.
2. Keep the baby away from heavy objects. Many babies are hurt each year by falling objects, so avoid putting the baby near dangerous fixtures.
3. Watch older siblings. Toddlers' curiosity about babies can cause them to throw something at or hit the baby, without meaning real harm. However, this can cause the baby to suffer a head injury.
4. Use car seats. Babies shouldn't be put on laps.
5. Prevent shaken baby syndrome. Learn about the dangers of shaken baby syndrome and educate everyone who comes into contact with the child. Babies die every year because they are shaken by someone who is supposed to love and care for them.
To find out more, visit the gateway to living well at http://www.yourwellness.com.