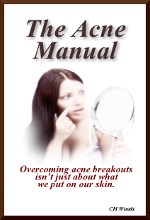 Your body needs various minerals and vitamins to maintain health, and as with anything, a lot of one thing can be poisonous for us. This is especially true with metals.
Lake View Terrace, California (PRWEB) November 18, 2013
Organic and Environmental Products has just announced that they are now open for business. Their website, https://organic-environmental-products.com, is now ready to serve customers.
Organic and Environmental Products includes all-natural treatments for health, MSM, aquarium care, composting, chelation, odor control, mold removal, and much more.
The website features a user-friendly interface that is extremely easy to navigate. They also have their phone number at the top of the page just in case customers need personal help with anything at all.
Products Available:
Below are just a few of the products you can find at Organic and Environmental Products.
Organic Sulfur (MSM): MSM is an important nutrient for the body that can help reduce pain caused by problems such as muscle soreness, arthritis, injury, and even fibromyalgia. MSM also benefits the hair, skin, and nails. Organic and Environmental Products offers MSM to those who want to reduce pain or improve their overall health.
Bone Dense Calcium: Conditions like osteoporosis can cause the bones to become brittle and weak. In order to add bone mass, "Bone Dense Calcium" provided by Organic and Environmental Products will do the trick. Calcium also plays a role in many other important functions as well.
Organic Lawn & Garden: This solution found in Organic and Environmental Products' online store is filled with beneficial microorganisms. These helpful bacteria can help improve the soil of any lawn or garden. It is completely eco-friendly which means that it will do not harm to plants, animals, or children.
All products can be looked at here: https://organic-environmental-products.com/shop.html.
Completely Free eBooks
There are many useful and informative eBooks provided by Organic and Environmental Products on their website. Here is a brief look at five out of the sixteen there are at this point in time.
Anemia - Types, Information, and Useful Tips: Anemia is a condition that can occur if the body's blood does not have enough red blood cells. This eBook features various causes, symptoms, natural treatments, and a lot more on this blood disorder.
Boils and Dermatitis: Boils are painful lumps that can appear on the skin. There are many ways to go about treating them which is described in this eBook. Dermatitis is another skin condition that should be looked into as well.
Delicious Herbs - Planting Indoors: There are many herbs a person can grow inside of their own home. This eBook covers the best type of herbs to raise indoors and provides a few helpful planting tips as well.
Tendonitis, Tinnitus, Vertigo – Discussion of and Possible Remedies: Tendonitis is a problem that can cause the tendons to become swollen. Tinnitus is described as a constant ringing of the ears, though typically in silence. Vertigo can cause a person to lose their balance often and become dizzy. These three conditions and their treatments are discussed in this eBook.
Weight Loss and Helpful Tips: Weight loss is a topic that many people think about every single day. It can be quite the challenge to accomplish, which is why Organic and Environmental Products wrote this eBook to provide helpful weight loss tips to those in need.
Organic and Environmental Products' Website
To look at more products, read a few articles, or download several free eBooks, go to https://organic-environmental-products.com for more information.