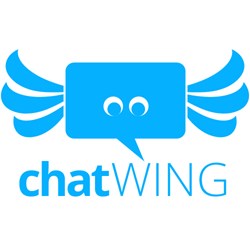 Boston, MA (PRWEB) November 01, 2013
To increase the company's growing reach, Chatwing Development Team is now looking for dedicated online administrators. These people should be able to monitor the chatrooms and provide interesting topics every now and then. Accepted administrators will be rewarded through Chatwing chatroom coins, or money delivered in a courier service.
"We need web admins since things are getting busy around here. We have dozens of initiatives, meetings with bloggers, and updates waiting in the line." Ivan Diamond said, one of Chatwing's chat app developers. "Recognition is just a part of the rewards awaiting our future administrators. Cash, virtual coins, custom digital signatures—these are just some of the things that we can offer in return."
"We are processing all applicants in our Facebook page. Accepted applicants will just receive a private message from us," Mr. Diamond stated. According to the team, the expected applicants are those who are always online and some bloggers who are interested in gaining online honorarium. A few online professionals are also expected to join the roster.
Chatwing.com chat software is always looking forward to the betterment of its services to people. To do this, the team of moderators, researchers, and administrators must reach a significant growth. Further information about this recruitment initiative will be posted in Chatwing's Facebook page and Twitter account.
About Chatwing.com
Chatwing.com specializes in the new field of website chat software. Over years, the Chatwing team has introduced live chat widget for hundreds and thousands of blogs. The Chatwing application bridges people from many parts of the world, creating global synergy through the Internet. The shout box can be installed in just seconds, and it can be used for varying purposes such as leisure and Internet marketing. It also allows a user to customize the size, color, and name of the widget.