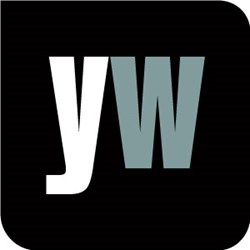 Gatwick, West Sussex (PRWEB UK) 7 November 2013
A walk through parts of South Derbyshire has been named as one of the top 20 in the UK, Burton Mail reported October 21st. According to the article, "Walking route named as one of the best in the UK," Ticknall and the National Forest came in at number 11 in the top 20 autumn walks in the country. Bob Wheeler, leader of South Derbyshire District Council, commented, 'The National Forest is creating a unique identity for the area that people want to come and explore further. This is promoting greater economic wellbeing and healthier, even more prosperous places to live, work and visit.' (http://www.burtonmail.co.uk/News/Walking-route-named-as-one-of-the-best-in-the-UK-20131021160125.htm#ixzz2iOXrhymp)
With this in mind, Yourwellness Magazine outlined the golden rules of walking to lose weight. Yourwellness Magazine noted, 'Walking is fantastic exercise for three main reasons. It's our primary way of getting about so you'll walk every day anyway, it doesn't require any special training and it's not going to cost you a bomb in equipment expenses. You'll lose more weight than you'd expect if you take up walking and even doing a little bit of extra exercise a day will help boost your weight loss potential!' (http://www.yourwellness.com/2013/03/walking-to-lose-weight-then-dont-forget-these-rules/#sthash.PA7LuXKg.dpuf)
Yourwellness Magazine outlined five rules for walkers:
1. Take a pedometer. This enables walkers to know how far they've gone and then beat that record.
2. Wear decent shoes. Walking shoes are ideal but any comfortable footwear – which isn't going to rub against the feet and cause blisters or discomfort over longer periods of time – will do.
3. Hydrate. Keep a bottle of water on hand at all times while walking and remember to keep swigging from it to help maintain stamina.
4. Enjoy. Walkers should choose a walk they like, both in terms of scenery and time spent walking. Walking can also be a fantastic way to relieve the tension of a long day.
5. Stretch. Doing this before and after walking prevents strains and injuries.
To find out more, visit the gateway to living well at http://www.yourwellness.com.