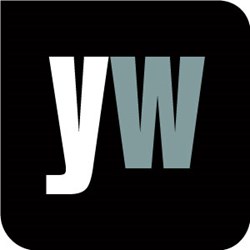 London, UK (PRWEB UK) 9 November 2013
Rapper Eminem is battling sleep deprivation as he struggles to finish his new album, less than two weeks before its scheduled release date, 3News.com reported October 25th. The article, "Eminem sleep deprived as he races to complete new album," explained he has been spending night after night in his studio in Detroit, Michigan ahead of the project's expected release on the week of November 4th, and the high expectation to follow up to hit record The Marshall Mathers LP is also impacting his sleep. Eminem commented, "Calling it The Marshall Mathers LP 2, obviously I knew that there might be certain expectations. I wouldn't want to call it that just for the sake of calling it that. I had to make sure that I had the right songs." (http://www.3news.co.nz/Eminem-sleep-deprived-as-he-races-to-complete-new-album/tabid/418/articleID/318815/Default.aspx#ixzz2iirD2c1m)
With this in mind, Yourwellness Magazine explored the best and worst foods for sleep deprivation. Yourwellness Magazine noted, "Sleep is extremely important to your wellness. Any number of health concerns can be linked back to a lack of sleep. No matter what you do during the day, when you finally lay your head on the pillow at night, what you really want is to fall straight asleep with no hassle…what you eat can have a huge effect on how well you sleep at night. If you want to get a better night's sleep, there are certain foods that you should absolutely avoid and there are others that you should aim to include in your diet." (http://www.yourwellness.com/2013/10/what-are-the-best-and-worst-foods-to-help-you-get-to-sleep/#sthash.UUcvT0jW.dpuf)
Yourwellness Magazine outlined the best and worst foods to eat in order to get to sleep:
1. Cherries. These are thought to be very good foods as they are one of the few natural sources of melatonin. This chemical is responsible for regulating the internal body clock.
2. Foods that are high in fat. These foods – particularly fast foods – can be very damaging to sleep patterns. The fat in these foods stimulates the stomach to produce acid, which can then spill upwards into the oesophagus, causing painful heartburn, which makes sleep more tricky.
3. Milk. Milk contains an amino acid called tryptophan which can help people get to sleep.
To find out more, visit the gateway to living well at http://www.yourwellness.com.