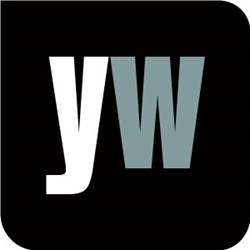 London, UK (PRWEB UK) 9 November 2013
A new fitness project seeking to engage and educate young people about health and wellbeing will begin next week with a rock climbing event, the Tamworth Herald reported October 25th. The article, "Fitness initiative has high hopes for event," explained that the Live Life to the Full in Belgrave Project is organising a mobile rock climbing wall in the car-park of Tamworth Enterprise College – and is offering the experience for free for 12-18-year-olds. Councillor Jeremy Oates, Cabinet member for Community Development, commented, 'Improving the health and wellbeing of the people of the town is one of Tamworth Borough Council's priorities and the provision of a climbing wall at half term is an exciting new part of this project.' (http://www.tamworthherald.co.uk/Fitness-initiative-high-hopes-event/story-19987056-detail/story.html#ixzz2iioCA7Fg)
Inspired by the project's aim to teach people about fitness, Yourwellness Magazine explored some of the major fitness myths. Yourwellness Magazine explained, 'When it comes to wellness myths, nothing is as dangerous as those related to fitness. If you adhere to certain false principles, you could put your wellbeing at risk to injury, or at least impede your progress and performance.' (http://www.yourwellness.com/2013/10/myth-busters-fitness-fictions-put-risk/#sthash.wlVxRo73.dpuf)
Yourwellness Magazine outlined four major myths that are dangerous to believe:
1. Abdominal muscle workouts, such as crunches, are the only way to achieve flat and toned stomach: Yourwellness Magazine explained that abdominal muscles are covered with body fat and so a combination of cardio and weight training is needed to tone the stomach area.
2. Drinking lots of water aids weight loss: While drinking two to three glasses of water 20 to 30 minutes prior to each meal can speed up weight loss, it is possible to drink too much water.
3. Stretching before a workout eliminates injuries: People who stretch before a workout aren't any less prone to injuries than those who don't.
4. Weight lifting will definitely cause exercisers to bulk up: Muscles take up less space than fat, which means using weights will actually cause measurements to shrink instead of increase.
To find out more, visit the gateway to living well at http://www.yourwellness.com.