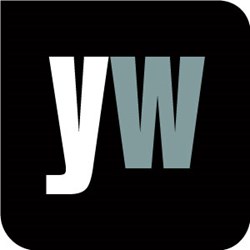 London, UK (PRWEB UK) 10 November 2013
Rapper Ja Rule has responded to claims that he was planning on writing a microwave cookbook, claiming that the whole thing was "a joke", Entertainment Wise reported October 24th. The article, "'It Was A Joke': Ja Rule Denies Writing A 'Microwave Cookbook' Based On Prison Meals," explained that the 37-year-old was said to be planning the new venture after being forced to cook his own meals in prison, since he snubbed the food prepared by the staff. Ja Rule – real name Jeffrey Atkins – tweeted, 'So I hear I'm writing a cookbook this is news to me lmao...' (http://www.entertainmentwise.com/news/130394/It-Was-A-Joke-Ja-Rule-Denies-Writing-A-Microwave-Cookbook-Based-On-Prison-Meals#iyDPWKWvuFtkizow.99)
With this in mind, Yourwellness Magazine investigated whether health and safety hazard claims about microwaves are true. According to Yourwellness Magazine, 'Though it has completely revolutionised cooking convenience, many people believe microwaving to be a major health concern. Let's be honest; the idea of cooking by using an oven that passes electromagnetic waves over food doesn't exactly smack of wellness! These waves excite water molecules, causing heat-generating friction which cooks your food. But does that radiation really hamper your wellbeing?' (http://www.yourwellness.com/2013/10/is-your-microwave-killing-you-not-according-to-the-evidence/#sthash.y8DDhSa4.dpuf)
Yourwellness Magazine outlined the reasons why people are afraid of the microwave effect:
1. Potential carcinogenic toxins
2. Zapping all the valuable nutrients from food
3. Long-term brain damage
4. Unknown by-products in microwaved food that the human body is unable to metabolise
5. Alteration of male and female sexual hormones
6. Weakened immune system
7. Mental health problems, such as memory loss, lack of focus and emotional instability
Yourwellness Magazine noted that there's a distinct lack of evidence to back up any of these claims. Yourwellness Magazine explained that the radiations emitted by microwaves are not damaging to DNA by any means. Yourwellness Magazine added that chemical reactions happen to any food which is cooked, and so any cooking method will remove the vitamin B and other water soluble nutrients from vegetables.
To find out more, visit the gateway to living well at http://www.yourwellness.com.