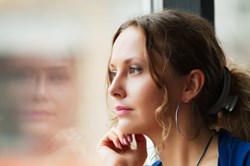 Identifying the source of the dependency is another goal of the new pain management treatments.
Carrollton, GA (PRWEB) November 15, 2013
The rise of prescription medication abuse cases has resulted in the creation of new pain management programs at Drug Rehab Carrollton. Many people who use and abuse prescription pain medication suffer from chronic pain and other legitimate medical issues. Drug Rehab Carrollton has implemented new programs to include coping mechanisms and pain management techniques.
Long term abuse of prescription medications can cause significant damage to a person's health and overall well-being. Drug Rehab Carrollton is promoting the awareness of prescription drug abuse with their new, comprehensive treatment programs.
Drug Rehab Carrollton counselor Jeffrey H. says the goal of the new programs is to encourage patients to find healthy alternatives without using addictive medications.
"Our pain management programs utilize healthy activities such as exercise, yoga and music to curb the urge to opiate medications," Jeffrey said. "We've seen great results in a short amount of time."
Identifying the source of the dependency is another goal of the new pain management treatments. Patients participate in therapy sessions, counseling groups, and alternative therapies. The combination of treatments helps patients overcome their addictions to prescription medication.
"The dependence on these medications is caused by drug abuse," Jeffrey said. "Even recovering addicts treated without addictive opiates will continue to have physical and mental dependencies.
About Drug Rehab Carrollton:
Drug Rehab Carrollton is a fully accredited drug and alcohol treatment facility. The certified addiction specialists are fully trained to help every patient achieve their goals of sobriety in a caring and safe environment. If you or someone you know is struggling with substance abuse, please contact Drug Rehab Carrollton today at (678) 929-2299, or visit http://www.drugrehab-carrollton.com for more information.