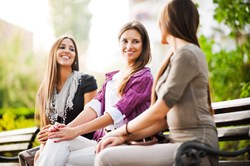 An addiction treatment center with a staff of professionals is obviously the best place for someone who wants to end an addiction to drugs or alcohol
Sugar Hill, GA (PRWEB) November 15, 2013
Prescription drug abuse in no minor problem here in the United States and one treatment center is doing everything possible to help those struggling with a potentially lethal addiction to opiate pain medication. The large increase in the number of people looking for help with opiate dependence has grown dramatically in recent years so the professional addiction counselors at Drug Rehab Sugar Hill decided to revamp their efforts and design a new program that can help opiate addiction in particular.
Marianne L., a certified addiction professional, explained how the new approach at Drug Rehab Sugar Hill is a different from how counselors treat other addictions.
"Opiate addiction is tough because it's medicine prescribed by a doctor for pain," Marianne said. "We place our emphasis on helping people find ways to manage their pain without using dangerous narcotics."
Pain management is the key focus because people who are in pain are going to gravitate towards the pills. Taking away the pain can help someone realize that they no longer need to use medication and that will aid recovery. There are plenty of ways to go about pain management and the counselors at Drug Rehab Sugar Hill is always ready to help people from all walks of life find the path to sobriety they are most comfortable with.
"The best possible scenario is when a patient takes control of their own recovery," Marianne said. "We are here to help, but really only those who are truly dedicated to turning their life around will find success."
An addiction treatment center with a staff of professionals is obviously the best place for someone who wants to end an addiction to drugs or alcohol. The experts at Drug Rehab Sugar Hill are ready to help everyone who wants it.
About Drug Rehab Sugar Hill:
The professional addiction therapists and medical personnel at Drug Rehab Sugar Hill are some of the most experienced in the industry and can help anyone end addiction and substance abuse once and for all. Ending addiction is only a phone call away so contact Drug Rehab Sugar Hill now at (404) 334-2660 or visit them online at http://www.drugrehab-sugarhill.com for more information.