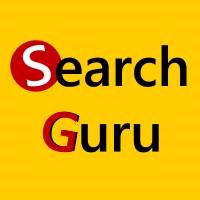 Our highest achieved CTR for Search was almost 12%. For Display, we managed to get a 2% CTR.
Kuala Lumpur, Malaysia (PRWEB) October 30, 2013
In the last 30 days, SearchGuru managed RM2.2 million worth of ad spend on Google's AdWords, serving more than 2 billion ad impressions and attracting 7.4 million ad clicks. The average click-through rates (CTR) were 4.27% for Search and 0.33% for Display respectively – both above industry averages which proves the agency's prowess in optimizing and managing SEM campaigns.
"Our highest achieved CTR for Search was almost 12% for a TM Streamyx reseller. For Display, we managed to get a 2% CTR for RedMart – an online grocery store in Singapore. These are very strong numbers by any standard", said Larry Lim, SearchGuru's Head of Sales and Marketing.
SearchGuru is an online marketing agency specializing in Search Engine Optimization (SEO) and Search Engine Marketing (SEM) and was founded by Larry Lim and YC Ng, industry veterans that have been consulting in Malaysia and Singapore since 2005.
The agency is a Google AdWords Certified Partner and has 7 Qualified Individuals. Over the last 6 months, SearchGuru has conducted six Google AdWords classes in Malaysia and Singapore, that have been attended by more than 240 people including representatives from The Star, Banyan Tree, British Council, GUESS, Canon, Times Bookstore and Petronas.
"The AdWords classes were 100% free and we provided the venue and food at our own costs. We even gave out prizes that were provided to us by Google. The objective was to educate the corporates and expose them to online advertising. We received a lot of positive feedbacks from the attendees, most of whom have never tried Google AdWords before," said Larry.
SearchGuru's clients include Astro, The Star, PropertyGuru, StarProperty, Eu Yan Sang, M3Shoppe, ServCorp and Michael Page.
To learn more about the agency's Google AdWords services, visit: http://www.searchguru.com.my/google-adwords/.