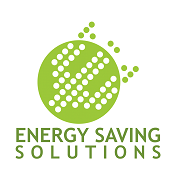 Miami, FL (PRWEB) October 31, 2013
Energy Saving Solutions, a national supplier of energy-efficient LED and induction lighting technology to industry and government, announced today that John House, a residential contractor, former president of the West Orange Habitat for Humanity and a longtime resident of the Orlando-Kissimmee-Sanford Metropolitan area, is now an authorized dealer of the company's Forever LED™ line of lighting products, the first and only LED (Light Emitting Diode) lights with a lifetime guarantee.
"It is with great pleasure we welcome Mr. House into the Energy Saving Solutions family," commented Peter Stein, founder and CEO of Energy Saving Solutions. "We're thrilled because his many years as a contractor provide him with a unique perspective on green building techniques and solid understanding that the value energy efficient lighting can bring to any home or business."
In addition to offering commercial clients a wide variety of the latest in LED and induction lighting bulbs and fixtures, Energy Saving Solutions has gained considerable traction among business owners due to the firm's popular 'Zero Out of Pocket LED Retrofit' program.
Designed to help organizations reduce greenhouse gas emissions while saving money by significantly shrinking utility bills and never having to replace burned out lights, the company's innovative program provides any size commercial enterprise with upwards of tens of thousands of dollars worth of state-of-the-art energy efficient lighting based on a shared cost-savings arrangement.
"As a certified residential contractor I have always had an interest in saving customers money through construction techniques which would result in those savings or green materials that also would save the customer future dollars," Mr. House stated. "I believe the central Florida area is ready for the next step in the pursuit of savings through the use of the new forever LED light especially those businesses that are looking to bring more dollars to the bottom line."
Launched nearly four years ago as a developer and manufacturer of LED lighting products, Energy Saving Solutions has grown rapidly due to increased public awareness of the advantages of alternatives to old fashioned filament wire light bulbs. Most of the company's line of commercial lighting products function with light emitting diodes, known as LEDs, that save up to 90 percent of energy compared to yesterday's inefficient incandescent bulbs once ubiquitous in homes and businesses.
LED and Induction Lighting: Two Green Alternatives to Traditional Energy-Wasting Bulbs
LED Lighting
Light Emitting Diode (LED) lighting is very different from traditional filament-based light bulbs. The light source in LED bulbs is created by a diode, a semiconductor device with two terminals that emits light. As electricity is passed through the diode, the atoms release energy in the form of electrons which become visible as light.
Induction Lighting
Although they tend to look like ordinary fluorescent lights, induction lighting is far more efficient, longer lasting and less prone to sudden failure. Also called electrodeless lamps, induction lights use power to excite gas encased in a tube or bulb to generate brightness. Standard gas discharge lamps have internal electrodes as a power source while induction lamps are powered from the outside through electromagnetic fields, making it possible to use higher efficiency materials and achieve much more cost-effective performance.
To help business owners and facility managers find out more about the 'Zero Out of Pocket LED Retrofit' program, Energy Saving Solutions offers a free, no obligation analysis of the lighting in use and current energy expenditures to determine potential cost savings. Call 305-735-2878 x 6010 e-mail savenow(at)energysavingindustry(dot)com or visit http://www.energysavingindustry.com.
Dealer Contact:
John House
Tel: 888-620-8133 X 7604
E-mail: jhouse(at)energysavingindustry(dot)com
About Energy Saving Solutions
Energy Saving Solutions USA – the creators of the LED with a lifetime guarantee™ – provides businesses, government agencies, schools and non-profit organizations with energy-efficient LED and induction lighting technology that saves significant money and helps minimize environmental impact by reducing carbon emissions. Based in Miami, Fla., Energy Savings Solutions USA also offers organizations the 'Forever Green Savings Program™ – a 'Zero Out of Pocket LED Retrofit' which delivers a complete conversion to LED lighting with no up-front costs. Energy Saving Solutions is paid back from a portion of the electrical and maintenance savings that the ground-breaking Forever LED Lights create. For more information, visit http://www.EnergySavingIndustry.com.