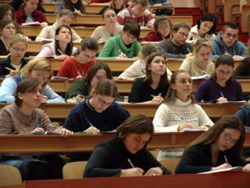 London, UK (PRWEB UK) 30 October 2013
BQuTMS, the student attendance specialist, is conducting a sector wide survey to establish best practice and the operational costs to universities and colleges in gathering student attendance data. The information is used to monitor student engagement and ensure compliance with Tier 4 license requirements for overseas students.
BQuTMS have designed the survey to look in to several areas, some of which include:

student attendance tracking
data capture methods and devices
use of student attendance management policies
cost surrounding processes adopted in attendance data gathering
process of submitting Tier 4 license information
The survey enables participants to quickly provide salient information to support the research project which aims to publish a report identifying current best practice and the operational costs that are being incurred, together with a guide and recommendations for reducing those costs whilst improving organisational effectiveness.
All those who take part in the survey will receive a free copy of the published report (worth £600) and they will be able to benchmark their current processes and systems against the identified best practices in the sector and work out an action plan to reduce their costs and improve their efficiency.
The survey is designed and developed with the support of BQu, a research and consultancy based firm in UK.
The survey can be accessed at http://blog.bqutms.com/bqu-sams-survey-best-practices-student-attendance-data-capture.
BQuSAMS has proven to be one of the best and most cost effective cloud-based solutions available for the UK HE sector, which faces the dual challenges of financial hardship and compliance. BQuSAMS enables both to be met and overcome effectively. Further details are available at http://www.bqutms.com/overview.html.