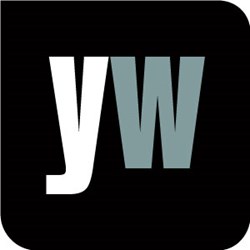 Gatwick, West Sussex (PRWEB UK) 13 November 2013
A senior cleric has claimed that Ghana's economic productivity is under threat because workers are spending too much time at all-night church services, The Guardian reported October 28th. The article, "Ghana church leader warns all-night prayers threaten productivity," noted that Reverend Dr Frimpong Manso, the head of the Assemblies of God church, criticised the growing popularity of prayer services that last through the night, as employees are arriving at work feeling weak. These comments come as authorities have increasingly indicated they will close down the churches creating noise pollution in the densely populated capital of Accra. (http://www.theguardian.com/world/2013/oct/28/ghana-all-night-services-threaten-economic-production)
With this in mind, Yourwellness Magazine looked at ways to increase productivity in the workplace. Yourwellness Magazine explained, 'With increasingly busy work schedules, it can be difficult to get everything in your schedule done in a single day. How productive you are at work plays an important role in how much you can get done off your to-do list, and its the thing all managers and executives are looking for. They need people who can get things done quickly and efficiently.' (http://www.yourwellness.com/2013/10/top-tips-improving-productivity-work/#sthash.EUgRP91R.dpuf)
Yourwellness Magazine outlined five ways to increase workplace productivity:
1. Take regular breaks. This helps to reenergise workers, leading to better productivity in the long run.
2. Prioritise. Begin the morning by writing out a list of everything that needs to be done, then in the middle of the day reassess it and see what's left, and what takes priority.
3. Set long-term goals. Break down bigger projects into smaller chunks, and write these down in order to work on them alongside more urgent tasks.
4. Work when no-one is around. Starting early or finishing late eliminates distractions.
5. Meditate. This reduces stress, which, in turn, boosts productivity, as well as mental health.
To find out more, visit the gateway to living well at http://www.yourwellness.com.