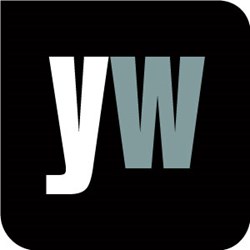 Gatwick, West Sussex (PRWEB UK) 14 November 2013
At a recent symposium, experts on human and animal nutrition came together to discuss how issues relating to what humans eat are in many cases similar to concerns about what their pets eat, the Chicago Tribune reported October 9th. According to the article, "Symposium explores links between pet and human nutrition," the Waltham International Nutritional Sciences Symposium was held between October 1st and October 4th, and attracted several hundred food scientists from academia on both the human and animal side. Attendee Theresa Nicklas, professor of paediatrics at Baylor College of Medicine, commented that one example of a dietary issue that impacts both people and pets is obesity. (http://www.chicagotribune.com/classified/realestate/sns-201310081830--tms--petwrldctnya-b20131009-20131009,0,6568716.column)
This inspired Yourwellness Magazine to explore ways to keep pets' weight under control. Yourwellness Magazine noted, 'The main reason for obesity among pets is an excessive intake of food coupled with very little exercise. If your pet is overweight, it is likely to face problems with its digestive, musculoskeletal and cardiovascular systems. It will also be more prone to diabetes, arthritis, weakness and intolerance to changes in temperature especially heat. The lifespan of an overweight animal also reduces significantly.' (http://www.yourwellness.com/2011/06/keeping-your-pets-weight-under-control/#sthash.4nC125m9.dpuf)
Yourwellness Magazine outlined tips to help pets get back to their normal weight:
1. Put the pet on a strict dietary and exercise regimen.
2. Don't fill the bowl just because it's empty. An empty bowl might not be a sign of hunger, and it's better to keep tabs on the exact amount of food the pet is given.
3. Make time to regularly take the pet for walks or to schedule a long playtime session. Just letting the pet play on its own is not enough.
4. Check the pet's food labels in case it is being fed too many fats or calories.
5. Don't feed the pet scraps at the table.
To find out more, visit the gateway to living well at http://www.yourwellness.com.