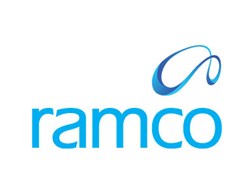 Chennai, India/ Greece (PRWEB UK) 30 October 2013
Ramco Systems, the global Aviation Software provider on Cloud, Mobile and Tablets, today announced go-live at Astra Airlines, an emerging passenger airline operating from Greece. The cloud implementation was carried out remotely using Lean model that ensured 'On time, within budget' delivery.
From project kick-off to go-live, the implementation was handled predominantly from off-shore through conferencing facility, without compromising on efficiency. With virtual blueprinting, pre-built business process documents, pre-loaded Industry standard codes, the lean model of implementation further ensured reduction in deployment cost by 40%. Astra has been able to reap the benefits of a functionally rich Maintenance & Engineering (M&E) Solution with industry best practices and standards, in a short time span and within budgets.
Commenting on the Go-Live, Mr. Kostas Drizis – CAMO Manager, Astra Airlines, said "Within a short timeframe and limited resources from our end, we have transitioned to a modern and sophisticated M&E system provided by Ramco. This has been possible because of the strong domain knowledge, professional approach and lean methodology adopted by Ramco. The Ramco team exhibited excellent domain knowledge and systematic approach which ensured every member at Astra understands and appreciates the interdependencies within units and contribute towards an efficient and coherent value-adding system."
Mr. Virender Aggarwal, CEO, Ramco Systems, said "This is a proud moment for all of us as we have reached yet another milestone in Aviation industry by adopting lean method of implementation to go live in a short span of 8 weeks at Astra Airlines. The cost of implementation through lean methodology and reducing CAPEX to zero by use of cloud is now enabling small aviation operators to go in for comprehensive solution. We believe that with recent success in France, UK and Norway – Ramco is becoming a force to reckon within Europe."
Astra Airlines has gone live on Ramco Aviation's complete suite that covers Engineering, Line Maintenance, Maintenance Planning, Materials Management, Procurement Management, Vendor Invoicing, and Management Accounting.
About Astra Airlines:
Located in the expanding Greek International Airport of Thessaloniki 'Makedonia', Astra Airlines first flew in summer 2008, aiming to reach the highest quality level of air services. After having gone through thorough tests and successfully proving the excellent organization of the company at all levels – Flight Operations, Technical Maintenance and Ground Operations - they were awarded the European Community Certificate for Air Operators, AOC, adhering strictly to the EASA Safety Rules and Conditions. Astra Airlines employs fully trained and experienced Cockpit and Cabin Crew members, who undergo continuous recurrent training to maintain the highest standards of excellence. It operates a wide network of domestic and international routes, focused mainly in Eastern Europe. Solid growth in passenger traffic and capacity utilization is anticipated in the coming years.
About Ramco Systems:
Ramco Systems provides next generation, end-to-end enterprise solutions that render complete transformation of the business in real time. Built on Ramco VirtualWorks®, all Ramco products are cloud architected by design and address the entire business cycle from transaction to analytics. Part of the USD 1 Billion Ramco Group, the company offers ERP, HCM, SCM, CRM, Financials, Service Management, Asset Management, Process Control, Project Management and Analytics to multiple verticals on the most appropriate cloud model—public, private and community. Ramco focuses on providing innovative business solutions that can be delivered quickly and cost-effectively in complex environments. Globally, Ramco has over 150,000 users from 1000+ customer organizations. The company currently has 21 offices spread across India, USA, Canada, Europe, Middle East, South Africa and APAC.
"Ramco Systems Limited (the "Company") is proposing, subject to receipt of requisite approvals, market conditions and other considerations, a rights issue of its equity shares and has filed its Draft Letter Of Offer with the Securities and Exchange Board of India ("SEBI"). The Draft Letter of Offer is available on the website of SEBI at http://www.sebi.gov.in, on the website of the lead manager at http://www.centrum.co.in and of the Company at http://www.ramco.com. Investors should note that investment in equity shares involves a high degree of risk and for details relating to the same, please refer to the section titled "Risk Factors" at page xiii of the aforementioned Draft Letter of Offer."
For more information, please visit http://www.ramco.com/aviation.
Follow Ramco on Twitter @ramcosystems read latest updates on http://www.ramco.com/blog.
For further information, contact:
Vinitha Ramani
+91 - 9840368048
vinitharamani(at)ramco(dot)com; pr(at)ramco(dot)com