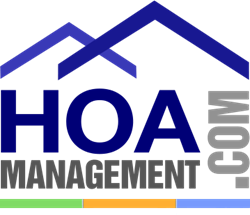 Roseville, CA (PRWEB) October 31, 2013
HOA Management (.com) is proud to announce a new advertising partnership with Haney Accountants. Haney Accountants specializes in delivering exceptional cloud based accounting and collection solutions to Single Family Homeowner Associations, Condominiums, Townhomes, Active Adult Communities and Master Planned Communities in Roseville, CA.
Haney Accountants has partnered with HOA Management (.com) to advertise their services to community associations and property management companies in California that are actively searching for accounting services. As a result of the new partnership, Haney Accountants will appear on the HOA Management (.com) vendor directory. To learn more about Haney Accountants, visitors to the directory can view Haney's profile page on HOA Management (.com). This page allows users to contact Haney, Inc in a number of ways. These include a direct hyperlink to their website, a current phone number, and an email contact form.
Haney Accountants serve onsite general managers, self-managed communities, and management companies throughout the United States. Maintaining complete, accurate, and timely association financials is a cornerstone of Haney's firm. They produce all the necessary financial information an association will need to make sound financial decisions using a transparent web based virtual system in real-time. They provide the following financial services on both an interim and annual basis: general ledgers, assessment collections, ownerships transactions, accounts payable, human resource services, and tax return preparation. Haney's mission is to provide cost effective financial solutions so their clients receive the best pricing available with the expertise they deserve.
HOA Management (.com) is a leading HOA property management directory that uses targeted marketing strategies to reach out to community associations and offer them free access to its online directory. Association residents and board members are able to connect with professional management companies and service providers in their local area by searching on the HOA Management (.com) directory. To learn more about HOA Management (.com), visit http://www.hoamanagement.com or email sales(at)hoamanagement(dot)com.
###