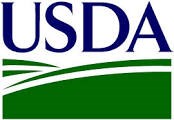 The USDA, like all government agencies, requires the foremost security and support. Their selection of Promet Source for this service is a testament to our excellence in Drupal Support.
Chicago, IL (PRWEB) October 31, 2013
The United States Department of Agriculture has chosen to work with web development and support firm, Promet Source and Promet's partner, Limina as they move toward deployment of a new site Distribution for all USDA offices.
The US Department of Agriculture (USDA) is responsible for providing accurate, real-time information to the public via digital communication. Their National Information Technology Center (NITC) provides information management services and technology to support the missions of the USDA and its agencies. The NITC works closely with customers to provide the technical resources, the expertise and the processing environments critical to their applications. NITC is a 24 hours per day, 7 days a week, 365 days a year continuous operation.
The USDA and its agencies have business requirements to provide a scalable content delivery solution that will handle flexible and user-friendly means to provide information to internal and external customers. The NITC identified Drupal CMS as a platform to provide this capability to its customers and has created an architecture best suited to deliver this platform on the existing cloud computing framework. In essence, the NITC developed a Drupal Distribution for USDA offices and organizations. Before deployment, the USDA and the NITC needed to ensure the Distribution is competitive in the marketplace and provides the customers flexibility to customize and control their individual environment while still keeping the integrity of USDA standards.
Therefore, the USDA and the NITC looked to top Drupal firms to review their Distribution for security, speed, performance, usability (UI/UX), architecture and flexibility. Promet Source and Limina have a history of collaboration on government sites & applications. Both firms understand the needs of government agencies and have been vetted and recommended for using best practices within Drupal and beyond.
Promet Source will be the Support and Maintenance lead on the USDA project. Beginning with a site assessment, Promet will audit the USDA's new Distribution for security updates, site performance, ease of third party integration, accessibility, code integrity, proper configuration and future maintainability. Promet Source will provide the necessary upgrades, enhancements and fixes to give the USDA and its offices a top-performing site. Further, Promet will provide best practice advice for the Drupal open source product inclusive of the core Drupal code and any custom modules that are packaged within the USDA Distribution.
After the new Distribution is deployed to the USDA offices and entities, Promet Source looks forward to providing ongoing 24x7x365 Support and Maintenance. Promet Source will provide continual security upgrades, code management, custom quality assurance testing, site administration training and other reports and upgrades to ensure integrity. With expert support personnel around the globe, Promet Source will proactively address risk, identify technical debt and protect the USDA's digital environment.
"The USDA, like all government agencies, requires the foremost security and support. Their selection of Promet Source for this service is a testament to our excellence in Drupal Support. We will provide the USDA and all of clients the complete peace of mind that their sites and applications will run optimally." - Andrew Kucharski, President & Founder of Promet Source.
About Promet Source: Founded in 2003, Promet Source is a leading interactive development firm that implements open source tools (specifically Drupal) to deliver high-value web and mobile application development & support. Promet offers a turn-key solution delivered by experts in the field: Sprint 0 planning (Agile concept development), design, architecture, development and deployment. After deployment, Promet provides ongoing support & maintenance.  Our consultants have deep technical expertise and are recognized as leaders within the Drupal community.  Promet serves clients globally across multiple industries-specializing in government, higher education, non-profits, start-ups, healthcare and professional services.