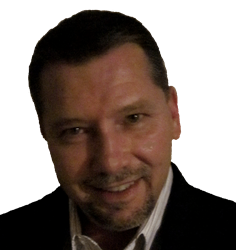 Kerry Dunn's novel JOE PEACE has been optioned for movie rights. He is featured at the Louisiana Book Festival on Saturday, November 2.
Los Angeles, CA (PRWEB) November 01, 2013
Just like his cop turned drug lord anti-hero Joe Peace, Kerry Dunn is a wanted man in some strikingly different places. Dunn continues the promo tour for his neo-noir thriller JOE PEACE as a featured author at the 2013 Louisiana Book Festival on Saturday, November 2, at Capitol Park in downtown Baton Rouge. He will read and answer questions about the book and writing from 11:45AM to 12:15PM at the Welcome Center Glass Room and sign books from 12:30 – 1:15PM.
Blood Orange Pictures and Samuel Goldberg Entertainment have optioned the motion picture rights for Dunn's debut novel JOE PEACE. Ilan Ulmer and Sam Goldberg are set to produce and are in early stages of development on the project.
Set in Austin, Texas, Peace is a homicide detective with a crack habit in a disastrous affair with his female partner, Cassie. Eventually entering rehab he exits as a member, then leader, of a local drug gang. The action revs up evolving into an internecine campaign of both cops and thugs with you know who as the target. Dunn is often compared to authors like Elmore Leonard, Don Winslow and Dennis Lehane.
JOE PEACE, published by ShelfStealers, was a semi-finalist for the 2009 Amazon Breakthrough Novel Award. GalleyCat, an internet magazine subtitled The First Word on the Book Publishing Industry, included JOE PEACE in their highly publicized Most Overlooked Books of 2012: A Literary Mixtape. Thanks to his engaging events, JOE PEACE is enjoying brisk sales, while his fan base is hounds him for a sequel.
For more information on the Louisiana Book Festival, visit their website at http://www.louisianabookfestival.org and follow them on Twitter @LABookFest. Dunn will also be at Barnes & Noble in Mandeville, LA, on Sunday, November 17 from 1:00 to 3:00PM.
Need a daily dose of droll jocularity or want to find out where he will be next? Join the fans at http://www.facebook.com/AuthorKerryDunn, tweet him @AuthorKerryDunn or hit up his Pinterest board.
# # #