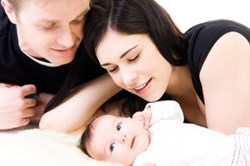 Affordable Health Insurance for the self-employed and small businesses.
Irvine CA (PRWEB) November 06, 2013
It has been three years since Biden's comment about the Affordable Care Act as being a big f'ing deal. In those years, "Obama Care" became a very big deal for uninsured Americans, business owners, and politicians alike. Using a long, slow ramp up to the program rather than setting an immediate start date gave opponents time to develop and disseminate criticism. It also lulled insurance agents to sleep.
President Obama said that "the essence of the law," which aims at providing the roughly 48 million uninsured Americans with coverage, "is working just fine." The president blames a malfunctioning website, which was supposed to make signup fast and easy. The House Energy and Commerce Committee grilled the developers of Healthcare.gov on October 24 but website contractors were unable to say exactly when the website would be functional. Many insurance agencies are also unprepared to sell insurance to those who need it most.
Health Plans 4 Less has been preparing for the Obama Care Roll out by training its agents and keeping them informed on the latest Affordable Care Act information so that they are prepared to keep their clients, and prospective clients, informed. While the government may not be ready for the October Open Enrollment, Health Plans 4 Less is.
HEALTH PLANS 4 LESS™ is one of the leading experts on the Affordable Care Act in the nation. This company helps self-employed individuals, and small business owners and their employees to save 20 to 50 percent each month on health insurance. HEALTH PLANS 4 LESS™ helps everyone navigate through the ever-changing landscape of Obama Care and find a plan to fit the needs of individuals and businesses. Contact Health Plans 4 Less for more information (800) 757-2975 on all the latest changes to the Affordable Care Act.