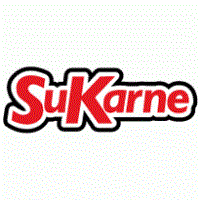 (PRWEB) October 30, 2013
As one of the largest beef exporters in North America, Mexico-based Sukarne could easily have a large and potentially negative environmental impact.
The company's cattle-on-feed numbers are expected to nearly double next year to 515,000 from 292,000 in 2010. That's a lot of cattle producing a lot of manure. Rather than let it go to waste, Sukarne has built four processing plants that convert manure into compost, which is then sold to agricultural producers, some of which supply the grain to feed the cattle. It sells about 250,000 tons of the fertilizer each year.
Jesus Vizcarra Calderon, president of Sukarne, says a company may not gain any competitive edge with sustainability practices, but that the industry has a duty not to harm the environment.
"Obviously, every company wants to be financially successful," says Vizcarra. "Recycling the manure into fertilizer has a cost benefit, but the benefit to the environment is equally important."
In addition to recycling manure, Sustainability Vice President Jorge Siller said Sukarne dresses 1 million cattle and produces 1.4 million tons of its own feed each year. The company doesn't even outsource its scraps. After processing, the bones, fat and blood are sent to three company-owned rendering plants.