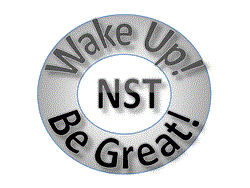 Smell is the fastest way to the brain to create a desired change in one's state of mind.
(PRWEB) October 30, 2013
Martha Soria Sears continues to share her amazing psychic gifts through a monthly webinar series entitled "Awaken Your Intuition". Next Step Transformation, a company founded by Martha Soria Sears, strives to make a positive difference in the world by offering products, services and programs that help people awaken their greatness.
This Webinar series, "Awaken Your Intuition: Using aromatherapy to awaken your sight", provides the viewer with 40+ years of extensive research and experience by Martha which she continues to share. Viewers may participate weekly and explore their own intuitive capabilities while learning about a different aspect of their own psychic abilities.
Each month a new topic is explored and November's topic promises to be compelling and informative: "Using Aromatherapy to awaken your sight". "The sense of smell is 10,000 times more sensitive than any other of the senses and recognition of smell is immediate. Other senses like touch and taste must travel through the body via neurons and the spinal cord before reaching the brain whereas the olfactory response is immediate, extending directly to the brain. This is the only place where the central nervous system is directly exposed to the environment." (School of Serene Aromatherapy)
Upcoming topics:

December: "Exploring past lives"
January: "Peeking into your future possibilities"
These hour-long classes are informative, fun, and easy to follow. Attendees are able to ask questions during class and keep the PDFs and recordings for future reference. If a class is missed a recorded version and PDF of the webinar will be sent out. Contact us today to start your intuitive journey.
This valuable weekly webinar is available for a subscription of only $29 per month. Start or cancel at any time.