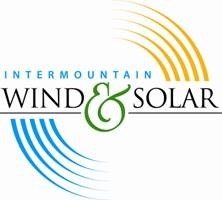 Salt Lake City, Utah (PRWEB) October 31, 2013
IWS, the industry expert solar installers in Utah announced today that residents in Idaho can participate in a major price break offered via bulk pricing. The company has introduced their community initiative to the residents looking to utilize sun and wind energy in Idaho. These classes offer education about renewable systems as well as introducing a bulk pricing structure. The bulk buying option gives the power back to the client, offering them a discounted rate on installation.
IWS started the Intermountain Community Initiative to educate residents of Utah and Idaho about the available incentives and bulk price buying option available to them. The bulk pricing buying option offers residents a huge price break with affordable quality equipment and timely installation. Technology, product availability, tax credits, rebates, and other incentives help to further reduce the cost of solar energy systems. Proven solar and inverter technology paired with quality installation guarantee system performance for at least 25 years.
Private residents, small businesses, large corporations, and municipalities now can pool their interests and their resources to benefit all participants through bulk buying. IWS assures quality installation to their customers, using only high end equipment at affordable prices. With the addition of tax incentives and lower monthly bills, solar panels in Idaho are more affordable than ever.
This community initiative shows clients how a renewable system can pay for itself after a few years of usage. Utility bills are lowered, and less energy is required to run a home or business. IWS offers residents and businesses as well as municipalities the opportunity to install sun or wind energy in Idaho at a reduced rate, save money, and help the environment by providing energy efficient alternative options. Presentations are being held year round to educate the community about this new initiative to change the way residents view alternative energy.
These education classes demonstrate the benefits of switching over to sun and wind power options. IWS looks to keep about the technology curve and is up on the latest research and equipment available. For more information about the solar installers in Utah or about tax rebates and incentives, visit their website at http://www.imwindandsolar.com.