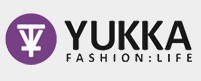 Our customers are always hungry for the freshest urban styles from around the world – we're sure that our new YLD clothing collection is going to give them something to get madly excited about.
(PRWEB UK) 31 October 2013
As one of the UK's leading urban clothing specialists, Yukka is always adding the best and brightest brands from across the globe to their stellar offering, which is why the retailer has gained a leading reputation for being the one-stop shop for edgy fashion.
Yukka is now proud to include Swedish brand YLD to their streetwear collection – they are now stocking a range of uber-cool jeans that discerning shoppers will be keen to get their hands on.
Based in Stockholm, YLD were founded in 1989, at a time when urban clothing was just getting off the ground in Europe. One of the hottest, most original Scandinavian streetwear labels to date, they are proud of their heritage and the fact that they represent the urban mentality successfully. They describe their roots and rise to fame in the following way:
"Growing up in Stockholm during the 80's and 90's, we became part of this minority culture, hustling to stay ahead, looking forward with ambition... Crime was all over the city, even middle suburbia and the estates and on the city edge where we lived. Some were able to escape this crooked world and turn what they learned on the street into something lucrative."
YLD began by creating small quantities of t-shirts, jeans and hoodies with a design flair that saw them stand out from the crowd impressively. Streetwear aficionados with a keen eye for fresh swagger were quick to respond - the demand for YLD's unique, exclusive styles almost instantly blew up, with the result that the label grew rapidly and had to expand production fast to keep up.
Once the brand was firmly established within the stellar ranks of streetwear fashion, YLD continued to streamline their cutting-edge designs and broaden their collections. As with many top urban clothing labels, they gained global popularity by aligning themselves with major players in the hip hop industry. As an example, in 2008 Busta Rhymes wore YLD gear in the video for his famous track "I Got Bass". This was followed by a major campaign in partnership with Live Nation and Jay-Z.
YLD have gone from strength to strength because of their unrelenting focus on quality and dangerously fresh designs. Their inspiration centres on "independent street fashion, music and how we express ourselves through clothing, graphics, style and swagger". The label further describes their motto as: "Our kids were hooked on looking fly while the bad kids in the ghetto were hooked on getting high."
Urban clothing fans in the UK won't want to miss out on the new range of jeans by YLD retailing at Yukka. Currently, they are offering a must-have range of Bullet Jeans, Fleur De Lis Jeans and Flying Skull Jeans, which feature killer designs that come in varying colours.
Founder of streetwear specialist Yukka, Robby Sur, commented on their exciting new stock: "Our customers are always hungry for the freshest urban styles from around the world – we're sure that our new YLD clothing collection is going to give them something to get madly excited about."