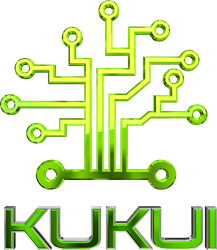 "We're proud to partner with the developer of such a high-caliber shop management system," said Todd Westerlund, president of U.S. operations for Kukui.
San Jose, CA (PRWEB) October 31, 2013
Kukui Corporation, a developer of marketing software solutions for the automotive repair industry, is joining forces with Master Repair, a leading provider of auto shop management software. Through their partnership, Kukui and Master Repair will offer auto shop clients a fully integrated software package capable of addressing their management and marketing needs.
"We're proud to partner with the developer of such a high-caliber shop management system," said Todd Westerlund, president of U.S. operations for Kukui. "By working together, we can provide our customers with a powerful, user-friendly package that will improve efficiency, increase productivity and boost sales."
While Master Repair's software tools handle management, administration and accounting functions for repair shops of all sizes, Kukui's revolutionary software platform provides detailed data on how much business a shop owner's marketing channels are generating. The company's product suite also includes smart web pages that are optimized to boost sales conversion rates, a simple-to-use Content Management System that is integrated with a shop's Point-of-Sale system and customer retention tools such as email service reminders.
By integrating Master Repair into its platform, Kukui can offer a package that will not only provide key marketing insight, but also manage everything from invoicing to inventory. Kukui is offering Master Repair customers a free month of access to its marketing suite as part of its alliance with the company.
The close proximity of Kukui's and Master Repair's headquarters (both are based in Northern California), make it easy for the partners to brainstorm and develop the best solutions for mutual and potential clients.
"Because of our long history in the business, we are very selective about the companies we choose to align ourselves with. The Kukui team has gone out of its way to build trust with our entire company," said Don Romeka, Master Repair CEO.
About Kukui
With a rich history in information technology, Kukui provides businesses with a custom website platform and software solution that integrates with each organization's Point of Sale (POS) system. This empowers each of Kukui's clients with quantitative data showing their monetary return on investment, the number of new clients based on their POS system, statistics revealing their customer retention rate, and areas to improve their business through the tracking of phone calls, appointment forms, and feedback from customer reviews.
About Master Repair
For three decades, Master Repair has been the go-to software for shop owners of all kinds. The company's Master Repair 8000 Auto Shop Management Software gives every repair facility the advantage of managing, controlling and tracking every aspect of their business. Master Repair provides an unparalleled product with import/export connections to all of the best of breed applications and tools, allowing easy implementation with scalability.
For more information about Kukui, visit http://www.kukui.com.
For more information about Master Repair, visit: http://www.masterprogram.com.