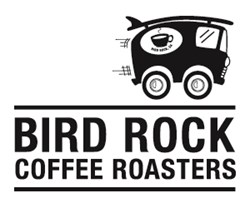 Specialty coffee and micro-breweries are committed to sourcing the best ingredients and producing the best imaginable product, a product that reflects our creativity, passion, and drive to do great things.
San Diego, CA (PRWEB) October 30, 2013
San Diego's upcoming Beer Week, November 1-10, 2013, will highlight the region's strong micro-brewery tradition. Bird Rock Coffee Roasters (BRCR), nationally recognized, award-winning coffee roaster, is leading a burgeoning coffee culture in San Diego as well. The marriage of coffee and beer (coffee infused beer) is a natural result of industries with similar values collaborating to create something unique and tasty. This particular style of beer is now almost as common as the more traditional Pale Ale or IPA and is a recognized category at many beer competitions including Great American Beer Festival.
Operating in San Diego, considered one of the greatest microbrewery cities in the world, gives BRCR an opportunity to work with many fine brewers all year round. BRCR's Head Roaster, Heather Brisson works with the breweries throughout the brewing process to make sure the final product is sublime. The pinnacle of Ms. Brisson's and BRCR's involvement with the brewing industry came with a Gold Medal in 2012 World Beer Cup for Pizza Port's coffee beer, Bacon and Eggs. (video interview: http://www.youtube.com/watch?v=hbVEWRISh9M)
BRCR focuses on a wide range of experimental styles that work well with the addition of coffee, from Brown Ales to Porters, and have so far collaborated with eight different regional breweries like Pizza Port, Helms, and Karl Strauss.
About Bird Rock Coffee Roasters
In 2002, Bird Rock Coffee Roasters (BRCR) opened for business as a strictly grass-roots company. Organic and Fair Trade Coffee was roasted in a sublet restaurant kitchen using small one-pound capacity air roasters. At that time, BRCR coffee was sold at farmer's markets and through home-delivery service. In 2006 the retail shop on La Jolla Boulevard in Bird Rock was opened directly across the street from a Starbucks. In 2007 BRCR shifted towards a Direct Trade buying model for most of their green beans. Since then, BRCR coffee buyers have been establishing mutually beneficial long-term relationships with farming partners at origin. BRCR spends much of the year traveling to coffee-growing regions all over the world to collaborate with farmers to secure special and unique coffees. Our goal is to secure great coffee while paying the growers far more than they would receive via other green coffee-buying models.
Awards for BRCR include: National Micro-Roaster of the Year 2012, over 25 coffees on Coffee Review scoring 90 and above (out of a 100 point scale). Locally, in San Diego, BRCR won best organic coffee in 2008 San Diego Magazine and was rated best coffee shop in 2010, 2011, 2012, and 2013 in the La Jolla Light. http://www.birdrockcoffeeroasters.com