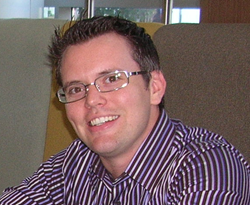 "Our customers expect complete marketing campaign services, and these webinars ensure they have comprehensive solutions."
Hollywood, FL (PRWEB) October 31, 2013
Firefly Creative, the custom electronics marketing division of One Firefly, LLC, today announced an upcoming series of educational webinars. The first in the series of video conferences will be "Converting Web Traffic Into Leads," starting at 12:00PM EST on Wednesday, November 6, 2013. During the webinars, Firefly Creative will demonstrate the powerful benefits of content creation and lead-generation marketing to integrators in the Residential and Commercial Audio/Video industries.
Firefly Creative is the full-service marketing and public relations division of One Firefly that caters to custom electronics industry member contractors and manufacturers. Firefly Creative provides a comprehensive service offering that includes branding, communications and online solutions.
"We feel that the combination of strong content and powerful lead-generation marketing will significantly impact our clients in the most positive way," said Ron Callis Jr., CEO of One Firefly, LLC. "Our agenda is clear: We want to increase the bottom line for clients. Pure and simple."
The webinar series will continue with topics such as:

"Increasing Business through Social Media"*
"Generating New Leads Year-Round"*
*Dates and Times TBD
"Creative content and lead generation are completely different disciplines, but they represent two significant pieces of the whole brand-development pie," Ron Callis continued. "Our customers expect complete marketing campaign services, and these webinars ensure they have comprehensive solutions."
Interested participants can reserve their space for the webinar by clicking here.
About One Firefly
One Firefly, LLC is the parent company to four business units, each offering a unique selection of services for the custom electronics industry. Firefly Design Group is the leading design, engineering and consulting firm specializing within the integrated building technology space. Firefly Programming is a full service control system programming company specializing in Crestron and Lutron technology solutions. Firefly Creative is a full service marketing and public relations agency that caters to the custom electronics industry's member contractors and manufacturers. Firefly Global is the channel manager for IMAX Private Theatre™ Certified Technology Partners in North and South America. One Firefly, LLC is based in Hollywood/Fort Lauderdale, Florida with additional offices in New York, Seattle and Mexico and has been operating since 2007.