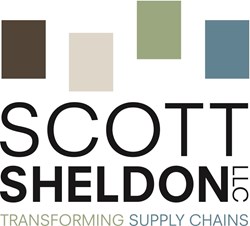 We believe one of the most critical steps in evaluating your software's effectiveness is agreement upon what exactly you will use as a measure of that effectiveness.
Medina, OH (PRWEB) October 30, 2013
The wrap up of the warm weather means the wrap up of the nautical-themed Technology Spotlight Series for the supply chain consulting firm.
The Technology Spotlight Series was in response to a shift in focus towards supply chain technology and software improvements from customers and the industry. Scott Sheldon decided to offer the readers of the series the option for a free, one-hour "Technology Talk" Consultation.
The Technology Talk offers the firm's supply chain expertise on supply chain and technology products, trends and recommendations for the participants. Basically, one signs up with their main concerns, Scott Sheldon prepares ahead of the call, and for an hour discusses the needs and alternative solutions. Limited space remains; availability expires at the end of November.
Measure and Evaluate
Today's society is shaped and increasingly governed by software. Since software is so ubiquitous and embedded in nearly everything, the need to stay in control is apparent. Supply Chain practitioners have to make sure that the systems and their software are running as intended—or better. Software measurement is a discipline that assures control over sometimes monstrous supply chains.
Establishing a measurement program is, like most other initiatives, a cost and resource intensive operation. Back in 1985, A.T. Kearney noted that companies who engaged in meaningful and comprehensive performance programs improved overall productivity. Other experts add that improvement in performance occurs naturally simply because someone is paying attention. In one case with a client, just the announcement of the measurement tool produced a 15% boost in productivity.
Scott Sheldon believes one of the most critical steps in evaluating software's effectiveness is agreement upon what exactly is used as a measure of that effectiveness. There are several metrics that provide leading indicators for primary measure(s).
One method of measurement is the use of a Scorecard, broken down into three tiers.
1. Executive Operations Assessment
2. Support Metrics
3. Day-to-Day Metrics
Begin with stakeholder meetings to identify the top five critical measurements that operations executives need to assess in the overall health of the business. With high-level metrics and KPIs properly defined, top level management can proactively identify problem areas. This is the first tier of the three-tiered scorecard.
The second tier of the scorecard focuses on each of the three to five metrics that support and drive the top five critical measurements from tier one. This tier of the card uses approximately 10 to 15 important measures, which middle management staff uses on the job.
Tier three in the scorecard reports metrics gathered from the day-to-day plant-floor operations, tracking the granular detail of elements such as people per hour, people per shift, etc.
A meaningful measurement program is achievable with strong, internal resources or through looking to the outside for particular expertise with a reliable consultant. After all the valuable work, money and time are invested into the software; take more time to protect the investment through measurement.
Old proverb: "Measure twice, cut once."
Thinking about changing your supply chain software? Take a look at a few Case Studies to see how Scott Sheldon has helped others with their technology. Lennox, xpedx, The Chamberlain Group, and Legrand are just a few happy customers.
About Scott Sheldon, LLC.
Scott Spyker began the supply chain and logistics firm in 2004 in order to give a personal consulting experience to each and every client. Headquartered in Medina, OH the company prides their international experience across many industries—specializing in Health Care, CPG & Retail, and Industrial. Visit the website to learn more: http://www.scott-sheldon.com.
###
PR-115 ks