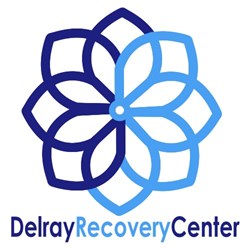 Delray Beach, FL (PRWEB) November 01, 2013
Sarah Gentry, LMHC, CAP, the Clinical Director of The Delray Recovery Center, will be presenting a workshop during the U.S Journal's 5th National Counseling Advances Conference in Delray Beach, Florida. The workshop titled "Creative Healing and Recovery: The Use of Creative Healing to Foster Emotional Well Being" will take place on Saturday, November 9, 2013 from 2:00 pm to 3:30 pm at the Delray Beach Marriott, 10 N. Ocean Boulevard, Delray Beach, Florida.
Gentry will join other clinicians, doctors, and nationally recognized experts for this four-day event. Through keynote presentations and workshops, the conference will address issues that counselors and therapists in fields such as mental health, addiction counseling, and family therapy observe in their clients.
In Gentry's experiential workshop, clinicians will learn techniques to help their clients express feelings often difficult to put into words. "Creative healing is a powerful tool in the treatment of addiction," Gentry explained. "I am looking forward to this exciting workshop, and to informing clinicians about new ways to help their clients express their feelings."
A renowned clinician, Gentry is frequently asked to be a guest speaker at conferences nationwide on topics such as creative healing and addiction. She has spent more than a decade treating people suffering from chemical dependency, trauma, eating disorders, and co-occurring disorders. As The Delray Recovery Center's Clinical Director, she develops individualized treatment plans that help clients effectively move through the program.
Located in Delray Beach, FL, The Delray Recovery Center offers individualized treatment programs for alcohol and drug addiction, as well as co-occurring mental health disorders. The Delray Recovery Center believes in a long-term treatment model, where patients go through a 5-phase step down continuum of care, allowing them to develop the tools necessary to achieve long-term recovery.
For more information, or to register, visit U.S Journal Training.