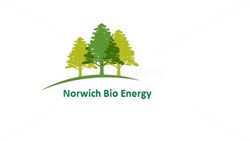 Nova Scotia, Canada (PRWEB) November 01, 2013
Norwich Bio Energy Inc. announced today that local and foreign shareholders have created a company to pursue the sales, integration and assembly, installation and operation of renewable energy biomass gasification systems. These systems are designed to replace expensive liquid fossil fuels used to produce electricity and thermal energy in areas such as remote off grid communities where utilities are using only diesel or bunker and, for commercial and industrial companies in the far North, Caribbean and Central America. Biomass gasification uses a thermochemical process that converts biomass into a gaseous component, the result is a synthesis of gases (carbon monoxide, hydrogen, methane + other inert gases) also called producer gas, which when mixed with air, can be used in internal combustion engines and conventional boilers or reactors to generate electrical power and/or thermal energy called CHP (combined heat and power).
Norwich Bio Energy Inc. uses proven licensed technology supported by various technology partners to provide biomass gasification systems of 100kW – 10 MW of electrical output along with long-term feedstock supply agreements.
About Biomass from Nova Scotia
Nova Scotia's forest sector is unusual in that most of its commercial timberlands are privately-owned. A significant part of the Province's standing timber resources comprise of industrial plantation forests (i.e. even-aged stands, at various stages of maturity) along with a substantial volume of non-industrial timber from private woodlots and a smaller area of Crown timberlands. Several wood-based bioenergy facilities are in operation and others are proposed. The flow of wood fibre to biomass to energy operations is a vital part of the overall forest economy and green energy production.
About Gasification
Biomass Gasification produces base load, renewable, carbon negative, combined heat & power energy. Thermochemical processes converts biomass to a gaseous component resulting in synthesised gas which when mixed with air, can be used to generated heat and electricity. Remote off grid communities that use diesel to generate electricity can enjoy as much as a eighty percent saving on their fuel costs.
About Pellets
Norwich Bio Energy Inc. is looking to source a long-term, reliable and constant supply of pellets from the Nova Scotia market to regularly replenish the stock-piles of pellet fuel at various locations in its target markets. Discussions are ongoing with existing pellet producers and the Company hopes to have an announcement soon.
Contact
For further information, please contact
Peter Gregg, CEO
Norwich Bio Energy Inc.
Office: +502-5752-3838