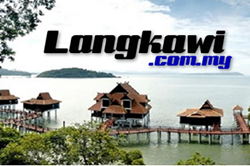 In October 2013, BigBright was involved in the 4-day IPMEX Sign and LED Expo held in Kuala Lumpur.
Langkawi, Port Dickson (PRWEB) October 31, 2013
This golf tournament will be the main driver that will create more awareness among the local market players on the usage of LED and the best LED brands like Rishang in this segment.
The use of LED lighting has been growing in popularity in recent years with consumers around the world becoming more aware of the benefits of using this technology. LED lighting in Malaysia is similarly popular especially with more devices designed to be more economical and environmental friendly and energy efficient. Through these benefits, property owners are enjoying more savings in terms of utility bills like electricity.
LED lighting in Malaysia is becoming more popular especially with more affordable devices and components to cater for the rising demand. BigBright Malaysia is among the leading companies that offer LED-based lighting product around the country.
In conjunction with the Cuti-Cuti Malaysia campaign and the upcoming Visit Malaysia Year 2014, more programs to promote tourism and the rich cultural diversity of Malaysia has been put in place. Among them is a golf tournament which will be hosted by BigBright Malaysia. The golf tournaments will involve reputable Malaysian golfers around the country who will be vying for the prizes sponsored by BigBright Malaysia which will include Rishang LED products.
The golf tournament is scheduled to be held in Port Dickson and Langkawi, two of the top tourist destinations in Malaysia. With such a strong lineup of destinations involved, the locations will surely attract more participants not only within Malaysia but the surrounding region as well.
BigBright Malaysia is the sole distributor of Rishing LED China's products and prizes for the tournament will primarily involve LED-based products like LED bulbs and LED illumination. Rishang is one of the top LED manufacturers from China with a strong and established brand image around the world. Today, Rishang is used in many countries globally where it is known for its reliability, performance and quality. Rishang LEDs are being used in many golf courses in Asian countries as well.
Being the sole distributor of Rishang product lines in Malaysia, BigBright plays a pivotal role as a major supplier of LED lighting products in Malaysia. This is mainly because Rishang is already an established brand known among lighting suppliers and resellers where they can enjoy better service quality and support through BigBright Malaysia.
In October 2013, BigBright was involved in the 4-day IPMEX Sign and LED Expo held in Kuala Lumpur. This is part of BigBright's initiative to promote Rishang products in the local market while enhancing its reputation as the top supplier of LED-based products. In the expo, BigBright was among the most prominent exhibitors with a 10-booth land area used to promote all the offerings that are supplied. Visitors to the booths were offered guides on what Rishang's products can do and how the LED products can benefit them in the short, medium and long terms respectively. Being a top manufacturer in LED products, Rishang's flagship offerings include signage LED modules, LED Strips and LED Rigid Bars.
Through these products, signage makers and advertising board manufacturers can now enjoy more options at more affordable rates using Rishang's lighting products. With top quality products that are certified by international quality assurance seals, local suppliers and manufacturers can now engage Rishang lighting products through the local distributor BigBright which in turn helps to reduce logistics and other costs.
As the sole distributor of Rishang products, BigBright will play an even prominent role in moving the local LED lighting market with better quality products that are highly reliable and efficient.